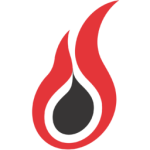 <!–

–>
Perform daily activities of operations and maintenance on pipelines and facilities to optimize efficiency and throughput.
Perform field activities on the pipelines including corrosion control, system integrity, pipeline pigging and condensate recovery processes.
Perform/implement daily activities according to Federal and State requirements.
Provide technical and operational skills to troubleshoot corrosion, measurement, pigging, separation, compression, integrity and related pipeline and facility problems.
Oversee and inspect contractors utilized to support operational and maintenance activities.
Respond to pipeline and facility operational issues that ultimately support the Corpus Christi division.
Function as first responder in the event of a pipeline/facility emergency, working on-site with local public officials to make the area safe.
Support corporate EH&S policies and procedures.
Job Description
Job Requirements
<!–

–>
5 years minimum experience in the O&G industry
Capability of filling a 'covered task role' in accordance with DOT, and will be subject to random drug and alcohol testing.
Ability to deal with landowners and with help from the ROW department, enforce the terms of existing ROW easements.
Functional computer skills (MS Word, Excel).
Good interpersonal skills.
Ability to work independently and in a team with both company and outside contract personnel.
Must have a high school diploma or GED certificate.
Must have a good driving record. 
Position will be filled at a level commensurate with experience.
EOG Resources is an Equal Opportunity / Affirmative Action Employer including Veterans and Disabled.