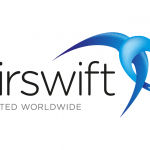 Airswift
Dear all,
Airswift
 is currently looking for a Piping Engineer for one of our largest projects in Milan, Italy. The schedule of this project is Monday – Friday and its contract length is 1 year and a half (18 months). We are looking for candidates with the drive and commitment to make a genuine difference to our performance to ensure that company continues to differentiate itself from competitors by delivering quality service to our client's requirements.
Job Requirements:
Review and understand blueprints of designs prepared by planners and supervising installation works.

Plan and prepare schedule for finishing work within deadlines.

Ensure efficiency of the piping system.

Ensure that the job progresses as per schedule.

Meet with architects and planners to discuss plans and clarify installation process.

Implement and ensure safety measures in the place of work.

Prepare estimates of the piping work.

Document various stages of development of the project.

Monitor contractor design, procurement, and construction to ensure selection and timely delivery of the best technical/economical solutions.

Monitor contractor to ensure the overall design, integrity and compliance with international standards, company specifications and engineering best practices.

Advise for overseeing detailed Design of EPCC contractor meet project milestones.

Involvement in Engineering reviews with co-ordination of field input.

Review/audit the schedule, supporting procedures and progress certificate.

Involvement in HAZOP studies.

Involvement in Construction risk assessment reviews and constructability workshop.

Review of the field engineering related procedures.

Coordination of the 3D Model Reviews and TAG resolution.

Involvement in interface review.

Support on engineering input for early construction scope with development of appropriate contract input to support execution.

Review of scope, MTO and pay items for change orders.

Experience as engineering role associated with Oil & Gas Project from FEED to Completion

Possess both design and field implementation experience.