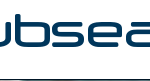 Subsea 7
Vacancy information

 

We are Subsea7, a global leader in the delivery of offshore projects and services for the energy industry. Subsea7 makes offshore energy transition possible through the continuous evolution of lower-carbon oil and gas and by enabling the growth of renewables and emerging energy.

We are collaborative, curious and always open to learn. Our people bring new perspectives and smart technology to some of the most challenging and inspiring energy projects around the world.

Diversity makes us smarter. You will be surrounded by a diverse, international community of experts, who bring different skills and ideas that help us challenge the status quo and inspire innovation.

Proactive participation in the Energy Transition is at the heart of Subsea7's evolution. Our target is to achieve Net Zero greenhouse gas emissions by 2050.

Join us and you'll embark on a journey of opportunities and continuous learning and development. Be empowered to explore new ideas, take ownership of your own career and meet your full potential.

 

Subsea 7 are currently seeking a Planner to join the Planning department in Stavanger, Norway. This is an interesting opportunity to take part in a commercial department working with all aspects of project delivery. This role will focus on early phase projects and play a vital part in planning and developing project solutions. The role reports functionally to Planning Manager and directly to Project Services Manager on a specific project. 

 

Key responsibilities: 

Establish plans for early phase projects in accordance with Subsea 7 Planning procedures
Contribute to planning strategy according to project needs and client requirements
Provide guidance and consultation for Project Management
Assure that any qualifications related to the scope of the contract get implemented into relevant plans
Implementation of sub-contractors plans into main schedule/plan
Actively work together with other disciplines to ensure quality in deliverables
Provide specialist skills, integrity and knowledge of key areas of planning
Understand projects' needs; identify and address planning problems; develop and implement solutions
Inform team members where constraints will affect a project in terms of program or budget

 

We can offer:

A very good working environment and collaboration culture
Challenging and exciting workdays
Personal development and career opportunities
Competitive terms including attractive insurance policies and pension schemes
Sports clubs and social- and recreational activities for both you and your family
Workplace flexibility

 

Qualifications:

Education equal to a bachelor or master's degree in engineering or administrative/financial discipline. Long and relevant work experience may compensate for lack of formal education
Experience working with project management 
Knowledge in key areas of planning techniques and analysis 
Preferable knowledge of Safran and MS Project

 

For queries regarding the position please contact;
Jone Ågesen, Planning and Document Control Manager, Jone.Agesen@subsea7.com / +47 51 72 52 02

 

Applications will be reviewed as received.

 

Subsea 7 uses Semac for background checks to verify information that appears in the CV and other documentation for relevant candidates. This background check is not carried out without the consent of the applicant, and relevant applicants will receive further information about this.