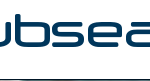 Subsea 7
Vacancy information

At Subsea 7, we take pride in being recognised globally as a leader across the Energy Industry. For 5 decades our people have delivered over 1000 projects in all water depths across our energy hubs and we continue to do so, adapting and evolving in an ever-changing world. We are committed to creating a diverse workforce and we look to offer excellent career opportunities as well as providing wide range benefits.

Our success and sustainability are only made possible by continuing to develop our assets and technology through innovation and collaboration, and importantly through the development and diversity of our people who every day 'Make Incredible things Happen' at Subsea 7.

Who are we looking for?

Due to our continued growth, Subsea 7 have an exciting opportunity for a Planner/Senior Planner within our Global Projects Centre & Asia Pacific team based in either Suresnes/Paris in France or Sutton/London in the UK.

The role is responsible for the implementation, maintenance and follow-up of all planning activities within the projects and tenders they are assigned to, ensuring systems, processes and reporting requirements for both internal and external clients are met in adherence to Subsea 7 planning procedures.

What do we offer?

Career Development – As well as being able to offer a wide variety of projects to work on we have a dedicated personal development scheme and are committed to developing our engineers to allow them to progress their career through the organisation
A Sustainable Future – Subsea 7 have been committed to the evolving energy sector for over 10 years. As the energy sector continues to evolve, Subsea 7 are playing a proactive role in developing emerging energy markets. These markets include decarbonising offshore oil and gas, floating wind, carbon capture and storage, hydrogen and decarbonising our own operations
Flexible working – we offer a flexible working environment with hybrid working options available to any successful candidate.

What does the role involve?

The role of Planner/Senior Planner is varied so main responsibilities involve, but are bit limited to:

Establishing good communication channels within project teams
Contribute to the development of project procedures, work breakdown structure and progress measurement methods in accordance with Subsea 7 and client requirements
Development of plans and schedules for various phases of project execution with the assistance from project team members and Subsea 7 support functions
Production of fully weighted Baseline Schedules in Primavera P6 (along with basis of schedule documentation, s-curves and critical path analysis)
Progressing of Contract Master Schedules (incl. s-curves, critical path analysis and progress analysis)
Implementation of progress reporting cycles for sub-contractors and subsequent interrogation / analysis of these reports (progress review/analysis, recovery plans where necessary)
Delivery of timely updates to schedules and issue of relevant reports to internal and external stakeholders (weekly/monthly/ad-hoc basis)
Development of detailed offshore schedules in Microsoft Project (including production of as-built schedule(s) based on the daily progress reports (DPR's))
Contribute to baseline revisions as required
Producing scenario schedules and other ad-hoc scheduling requirements as requested
Participation in project team & department meetings
Engagement with internal initiatives and development of business / planning processes
Sharing skills and experience for benefit of other Planning team members
Perform any other ad-hoc duties as required

What do you need to have?

You will be degree qualified in a relevant subject (significant industry experience may negate the need for a degree)
You will be highly proficient with Primavera P6, Microsoft Project and other Microsoft Packages – Excel, Word & PowerPoint
You'll have previous planning experience within the energy industry
Ideally you will have experience in subsea planning / understanding of subsea engineering and infrastructure
You should be a strong communicator, able to engage with stakeholders of all levels, both internally and externally
You will be comfortable working on your own and as part of a team
You should be a logical thinker with strong organisational skills who is able plan and prioritise high level and changeable workloads, but also maintaining strong attention to detail and a high level of accuracy in your work

Subsea 7 are committed to creating a diverse workforce and we look to offer excellent career opportunities as well providing a wide range benefits and a flexible working environment.