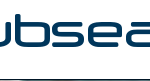 Subsea 7
Vacancy information

Join Seaway 7, a global leader in the delivery of fixed offshore wind farm projects, as a full-time Planning Engineer and be a part of bringing sustainable, renewable energy to the world. With offices in six locations around the world and a local presence in key offshore wind regions, Seaway 7 values safety, integrity, performance, collaboration, sustainability, and innovation. Our state-of-the-art fleet, specialist technologies, and range of integrated contracting models make us well-equipped to take on the opportunities in the rapidly growing offshore wind market.

 

As a Planning Engineer, you will work within the Planning Team within the Contracts and Project Control Department to support the delivery of our global projects and tenders.

The Planning Team consist of six planners with a Planning Manager and is a mixture of planners working for Seaway7 between 3 to 12 years. The atmosphere within the Planning Team is informal and friendly and colleagues are always ready to support each-other.

 

Your responsibilities will include providing transport and installation planning, representing Seaway 7 in planning matters with clients, setting up and maintaining master schedules and offshore schedules, and providing target planning to support performance measurement. You will also be responsible for setting up progress monitoring and forecasting systems, preparing as-built, hind castings and norms, and managing data for planning purposes.

 

To be considered for this role, you should have a minimum HTS (BSc.) level in Industrial Engineering and Management or Offshore Technology, some experience within a planning function, proficiency in all Microsoft Office applications (especially Excel), and experience with planning software (preferably Primavera P6). You should be a team player with an accurate, flexible, and pro-active mindset, have an analytical approach and technical affinity, and possess excellent communication skills in English (Dutch is advantageous). You should also be eager to learn, willing to team up with colleagues and prepared to go offshore.

 

Seaway 7 values diversity and is committed to offering excellent career opportunities as well as a flexible working environment, including a Remote Working Policy, to support work-life balance. Don't miss out on this exciting opportunity to join a global company at the forefront of the offshore wind industry.