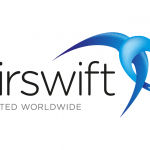 Airswift
Job description
Airswift has been tasked by one of our major downstream client to seek for a Planning Engineer III to join them on a 6-month contract in San Ramon, CA.
Responsibilities:
Responsible for optimizing flow by coordinating pipeline and terminal logistics for commodity movement. Will work closely with trading teams and third-party customers to approve nominations for movement, produce shipping schedules and manage inventory. On-call availability for evening, weekend and holiday scheduling emergencies will be required.
Requirements:
2+ years of experience in energy, manufacturing, transportation, supply chain and/or finance
Demonstrated leadership skills with a focus on Operational Excellence and delivering results
Demonstrated ability to analyze data to draw valid conclusions, identify root causes and solve problems
Good working knowledge of MS Word, Excel and Outlook.
Education:
Bachelor's degree or 5+ years Supply Chain or related experience
Nice to have:
A background in SAP would be a plus
Crude, gas and/or refined product commodities scheduling experience in a trading organization