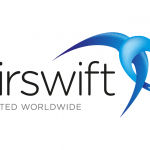 Airswift
Summary on Airswift: 
Airswift is an international workforce solutions provider within the energy, process and infrastructure industries. Airswift serves as a strategic partner to our clients, offering a turnkey workforce solution to capture and deliver the top talent needed to complete successful projects by aligning with the unique needs of our clients.  With over 800 employees and 6,000 contractors operating in over 50 countries, our geographical reach and pool of talent available is unmatched in the industry and the level of experience, exposure and expertise that the organization has is unparalleled.
Our client is seeking a Planning & Scheduling Engineer to work within their facilities in Melbourne. Please see details as below 
 
Title: Planning & Scheduling Engineer
Start Date: Negotiable 
Employment Type: 2 years contract  
Location: Melbourne 
Working Schedule: Monday – Friday (8 hours per day)   
DESCRIPTION
The Planning and Scheduling Engineer (PE) is responsible for the Project Schedule and all aspects of the Progress Measurement System. This includes day-to-day activities for the development, maintaining, monitoring, controlling and integrating of the overall Project schedule including putting in place the progress measurement system, verification and reporting. The PE reviews Contractor Schedules for usefulness, logic, level of detail, input sources, timing, lines of communication, and interfaces with other project elements and consistency with Current Control Estimate, Work Breakdown Structure (WBS), and the Project Plan. The PE also establishes the schedule requirements and frequencies of issue for all of the contractor schedule deliverables. The PE strives for timely detection of trends and specifically deviations from the plan.
RESPONSIBILITIES
Supporting the Project Team with ongoing project schedule analysis, reporting, and forecasting activities
Develop and document Schedules annual and multi-year, and ensuring that these products reflect the approved project design/execution scope 
Analyze schedule trends, develop and review schedule forecasts
Monitor and report on schedule implications of changes
Prepares and compiles weekly and monthly Reports (schedule & progress) as required.
Participate in developing Contract Control Schedules and Milestones
Participate in contract bid evaluations (as required)
Responds to ad hoc requests from Project Management Team (PMT) related to Project Controls/Reporting
Participates in gathering and recording Lessons Learned for the project that relate to progress and schedule areas
QUALIFICATIONS & REQUIREMENTS
Bachelors of Science Degree in Engineering, Engineering Technology or Construction Management
7-10 years of project controls experience focused on planning and schedule control
Technical discipline certifications commensurate with work experience
Willing to work overseas in a team environment
Willing to relocate to required project site
Strong Influencing, Consulting, Mentoring, Analytical, and Computing skills
Adaptability to changing priorities
Strong interpersonal and communication skills
Ability to multitask and respond quickly to urgent analysis requests
Australian PR or Citizenship is required to be consider for this position.
Should you be interested, kindly apply in the system, or email the same at sabrina.iman@airswift.com