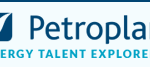 Petroplan
Senior Pore Pressure Fracture Gradient (PPFG)/Geomechanics Specialist
Job Responsibilities:
Deliver safety related Pore Pressure and Fracture Gradient Drill Window Forecast with integrated geomechanics and generate updated forecasts during well operations as needed
Evaluate NPT events and support investigations to capture and share learnings
Evaluate zonal isolation requirements for well construction and abandonment
Lead development of safety-related compliant pore and fracture pressure forecasts, pressure detection strategies for strategic regional wells
Engage geomechanics in the development of wellbore strengthening and wellbore stability evaluations and evaluate sub-surface related "non-productive time" (NPT) events for root cause to drive learning
Job Requirements:
Sound Geoscience and Geomechanics background, working knowledge of Petrophysics, Basin Modelling, Processing Geophysics, Reservoir Engineering, Drilling Engineering, Rig Systems, and Well Control
Proficient in Techlog and Excel
Proficient in Petrel
Proficient in vendor real-time monitoring software
Experience in well planning and operations
Advanced Degree in Geoscience/Petrophysics or Geomechanics
About Petroplan
Petroplan is the trusted, specialist global Talent Solutions partner of choice for employers and professionals in the Energy sector. Since 1976, Petroplan has been here to help people like you make the most of the opportunities available and find the best fit for you as an individual.
Over 10,000 placements in more than 55 countries for over 550 clients across 65 disciplines.
In an industry where skilled and experienced professionals are increasingly sought after resource, we appreciate the true value of what you have to offer. What's more, we understand that different things are important to different people in today's world of work – it's about making exactly the right connections for you as an individual.
Our reputation for contractor and candidate care, understanding what makes you tick, and finding you the best match is second-to-none. We understand the industry inside-out and seek to understand YOU and your motivations in the same way. We take the time to evaluate your individual strengths, understand the most important things to you, and establish exactly what you're looking for from your next role.