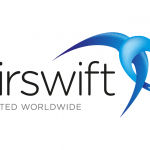 Airswift
Job description
Our client, a major EPCM in Perth, seeks a Principal Civil Engineer to work on a Toer 1 mining project. On offer is a long term contract, Perth based with competitive rates.
They are looking for talented individuals to bring their civil engineering expertise, gained either in the iron ore industry or other related industries, to help deliver and execute a project of high complexity that has long life.
Key Capabilities:
Reporting to the area manager, you will lead a team of civil engineers and designers to meet the client and applicable statutory and regulatory specifications, on time and within budget.

Responsible for the technical delivery of all civil related elements relating to an iron ore project including access roads, construction pads, bulk and detail earthworks associated with a new primary crusher, coarse ore stockpile, screening, secondary crusher, stockyards as well as general mining support infrastructure development.

Be responsible for the following:
Scope management

Promotion of workshare between various offices

Cross disciplinary coordination to ensure successful delivery of Customer's requirement
Proactively resolve any discrepancies between the client and its Customer's requirements.

Keep up-to-date with the latest developments and technical innovations in civil engineering.

Support effective communication with the civil engineering team and project stakeholders, including the customer.

Identify issues and problems, develop appropriate solutions, and ask for assistance when required.
What you will bring
Bachelor of Civil Engineering or relevant undergraduate degree

15 years plus experience in civil engineering design in the mining, energy and/or infrastructure sector

Experience in Resource Sector preferred with experience in the ferrous sector is desirable but not essential

Prior experience in managing a team delivering a project under tight schedule is essential

Ability to work independently and as part of a team

Be highly driven with a focus on delivery and service
Technical and Industry Experience
A sound knowledge of applicable local and international standards and statutory and regulatory requirements.

Exposure to developing civil design across a range of project cycles using Australian Standards

Knowledge of Rio Tinto or BHP standards & systems knowledge is preferable, but not critical.

Agile with working in multiple platforms and environment including the use of 365 suite and various other collaboration tools

Competent use of civil engineering specific software.

Worked with team with diverse background