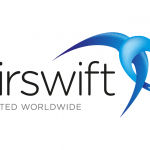 Airswift
Airswift is an international workforce solutions provider within the energy, process and infrastructure industries. Airswift serves as a strategic partner to our clients, offering a turnkey workforce solution to capture and deliver the top talent needed to complete successful projects by aligning with the unique needs of our clients. With over 800 employees and 6,000 contractors operating in over 50 countries, our geographical reach and pool of talent available is unmatched in the industry and the level of experience, exposure and expertise that the organization has is unparalleled.
Airswift is supporting a leading global consultancy firm which take up EPC contract work worldwide across all energy industry's. We are looking for a Principal Electrical Engineer.
This role will be on a 12 month contract with a scope to extension.
Responsibilities
You will provide electrical engineering services on large projects for the client whilst providing technical support and supervision through out the electrical engineering team.
– Manage electrical engineering services on time and with in budget
– Ensure the project scope is clear
– provide advice during procurement, construction and commissioning
– Technical bid evaluations and purchase order preparation
– communicate efficiently with electrical engineering team and project stakeholders
Qualifications
– Excellent technical and practical engineering skills
– Knowledge of local and international standards and statutory specifications
– Extensive technical and practical experience in electrical engineering