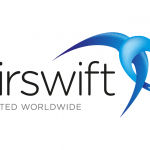 Airswift
Job description
Our client seeks the services of a  PRINCIPAL Process Engineer for an immediate start, Perth based
Multiple projects incl BHP Jimblebar Bene, Roy Hill and Rio Tinto | Long term opportunity available to be the Processing Technical Specialist for the right candidate.
Must have: Design experience, Mass Balance, Wet Screening, Thickening, Pumping, piping, cyclones, Belt Filters experience
You will be joining an exciting project in its development phase, to lead the process engineering and provide key input to various project stages. The role will drive process & continuous improvement to ensure smooth delivery of services.
Ensure process engineering is completed on time and within budget
Work with clients to develop the process flowsheet and undertake appropriate trade-off studies, as required
Process design including process design criteria, mass/water balances, PFDs, P&IDs and control philosophy
Assist with study reports and operating costs
Mentor junior process engineering staff to ensure they are competent to carry out their roles safely and efficiently
Liaise with other engineering and technical personnel to ensure overall project goals are met
Aid in the design and implementation of test work programs for the development of suitable flow sheets
WHO YOU ARE
We are seeking a highly-skilled professional who enjoys a collaborative and delivery-focused environment. You will ideally come with a plethora of mining & resource experience, particularly with study, detailed design, commissioning, and operations.
A Principal Process Engineer or Metallurgist
Must have iron ore dry and wet plant experience, and worked on several studies, projects, commissioning and operations
Highly developed influencing and stakeholder management skills that enable you to work effectively across the organisation
Be proactive in improving safe work practices and workplace environment
A logical thinker with good problem-solving skills and a result-focused orientation
Familiar with iron ore testing procedures