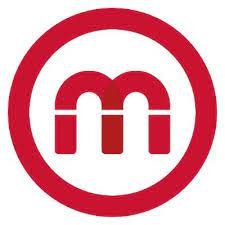 Morson
About the company
Our company is a subsidiary of a major global player in the nuclear industry, specialising in radioactive waste management and decommissioning services on a nuclear licensed site. If you are looking to build your career in a developing and ambitious company, we would love to hear from you.
Outline of the role:
Our engineering personnel are relied upon to solve problems throughout the asset lifecycle, providing cost-effective solutions whilst ensuring regulatory compliance from concept through to decommissioning. This role would be ideally suited to an individual looking for a new challenge that will help develop their skills across a broad base of project and asset management work. We consider our people to be our main asset and want to work with them to develop their skills for the benefit of the company and individual.
Examples of the type of work to be carried out in this role are:
• Supporting the operations team to implement new plant and equipment required to aid the growth of our waste processing capability.
• Supporting new plant design to deal with legacy material and enable new business opportunities.
• Developing plans, schedules, and methodologies to support decommissioning activities.
We offer a high degree of autonomy and flexibility for the post holder to approach problems as they see fit, working as part of our expanding and experienced multi-disciplined team. The implementation of changes to yield improvements in safety, quality and cost are encouraged.
Relevant experience in the nuclear industry is preferred but not required, and candidates with experience obtained in other industries are welcome. We value diversity in the team and are open to new ideas. Candidates who hold Incorporated or Chartered Engineer status are preferred, although eligibility and having an action plan in place to achieve one of these would be acceptable. You must be able to obtain the required security clearances.
Purpose of the Job:
• Reporting to the Engineering Manager, who is the appointed Design Authority (DA), this role shall help ensure that both decommissioning projects and any new plant introduced to site meet their regulatory obligations to achieve this the role holder will be appointed a Design Authority Intelligent Customer (DAIC).
• The role holder shall support the delivery of projects by:
o Ensuring that the correct safety, engineering, and quality standards are adhered to.
o Producing High-quality documentation, such as specifications and scopes of work.
o Undertaking activities such as requirements capture, optioneering, design reviews and management of construction/installation and commissioning.
o Working with the supply chain to ensure the best outcome for the business.
• The role holder shall be required to provide technical guidance to other parts of the business within their area of expertise.
• There is also an expectation that this role shall directly contribute to the continuous improvement of business processes related to Engineering, support the Engineering
Manager as required, conducts new business activities, and assists in the development of junior engineers.
Package:
• Bonus: The Company operates a generous Delivery Bonus for all employees.
• Pension Scheme: as an employee, you will be eligible to join the Company's generous Defined Contribution Pension scheme.
• Education & Training: The Company takes pride in helping people learn and develop by supporting, accelerating, and directing their learning. As well as the completion of mandatory health and safety courses, training packages will be offered to meet your specific needs. Supporting your learning at work is high on our agenda as it is important in ensuring that the skills of our workforce meet current and future business demands, as well as supporting your continuing professional development.
• Healthy Work-life Balance: the Company promotes a healthy work-life balance for all employees, encouraging them to balance their work with their life outside of the business effectively. This is supported with a generous annual leave entitlement.
• Health & Wellbeing: Other benefits which you would be eligible to join as an employee include: Private Medical Insurance scheme, Company Cycle scheme and childcare vouchers.
Interested? Please contact Ben Pascall at ben.pascall@morson.com / 07890 609 653.