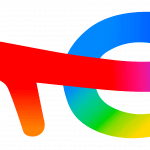 Total Energies
COPENHAGEN-AMERIKA PLADS(DNK)
Job Description
Expected start date: ASAP
Is leading process studies for the continued development of our conventional offshore oil & gas production facilities attractive to you? Does development of new low emission facilities and energy optimization of existing platforms motivate you? If yes, then this position at TotalEnergies in Copenhagen, Denmark, might be your match!
You will a part of the OneTech process community within the Customer Line and Technical Line
Key Responsibilities
As the Process Study Lead in OneTech Conventional Offshore Customer Line, you will play a key role in creating safe, low emission, reliable and cost competitive process engineering solutions for development studies.
For each study you will define and coordinate the process scope, lead and work together with the process study team, liaise with the petroleum architect, other engineering disciplines and the clients in affiliates.
Overall, you are responsible for the delivery of process and flow assurance input to development studies.
As the Process Study Lead you will
Deliver and supervise process studies from preliminary to pre-project development phase

Define work scope and develop budget estimates for process studies

Assure the technical correctness of the studies entrusted

Comply with deadlines and costs against schedule and budget

Promote process safety, energy efficiency, minimum emission and high reliability in design solutions

Promote the standardization of solutions that have been proven to simplify and optimize

Supervise younger engineers

Participate in reviews and audits (Project Reviews, Opersafe) as presenter and reviewer
Contact
For questions related to the position, please contact Head of Process Engineering, Jørn Rindom Pedersen, jorn.pedersen@totalenergies.com and for HR related questions, please contact Talent Developer, Joe Allen, joe.allen@totalenergies.com.  
We look forward to receiving your application!
Candidate profile
Who we are looking for
You have a safety and environmental mindset in combination with a collaborative approach. You address the job with a strong understanding of the business and our people. You thrive in a highly independent and visible position, engaging with team colleagues and stake holders. Excellent interpersonal and communicative skills are essential in combining a holistic business view with specific initiatives. We are looking for a strong team player with the ability to build relationships and work constructively with others to achieve business goals.
Your background
10-15 years of professional experience, hereof min. 6 years in the field of upstream process studies either in oil companies or in engineering consultancies including operational experience in affiliates.
Finally, it is an advantage that you: 
Are good at communicating

Have proficiency in oral and written English.

Have the ability to engage within the process engineering team, clients and stakeholders in a supportive, constructive, open-minded, challenging manner.

Always have a focus on safety.

Dare to be part of the solution.
Required skills
Excellent knowledge of: Physicochemical properties of petroleum products, chemical engineering, thermodynamics, fluid flow and petroleum effluent treatment, international standards, Company Rules and business IT: LEDA flow, OLGA, PRO II, UNISIM, FLARESIM etc.

Metier
Flow Managemet Optimisation
Employment type
Fixed term position
Experience level required
Minimum 10 years, Minimum 15 years
Employer company
TotalEnergies Upstream Danmark A/S
About us / company profile
We are committed to better energy                                                                                                
TotalEnergies is a broad energy company that produces and markets oil and biofuels, natural gas and green gases, renewables, and electricity. With over 100,000 employees, TotalEnergies is committed to better energy that is more affordable, more reliable, cleaner, and accessible to as many people as possible. Active in more than 130 countries, and with the ambition is to become the responsible energy major – currently transitioning to more renewable energy and becoming a Top3 company within renewable energy.
We are the largest oil and gas operator in Denmark. Our vision is clear both when it comes to generating energy security, jobs and state revenue from oil and gas and when it comes to supporting the transition towards a low-carbon future.