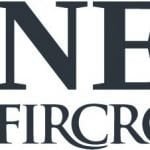 NES Fircroft
Job Description
Job Title: Product Line Director – HMH Pressure Control Systems (PCS)
About us
HMH is a leading global provider of first-class solutions and services designed to offer our valued customers a safer, more efficient, and reliable alternative.  Our company vision drives an unparalleled commitment to quality and major economic advantages for our customers and stakeholders. HMH has a global span covering five continents with offices in 16 countries.
HMH is a frontrunner within developing and providing automation and digital solutions for our drilling customers to support their endeavor to improve efficiency and environmental footprint. Equipped with its brilliant team of engineers, HMH is committed to actively exploring opportunities in other industries.  For us, this means new opportunities and challenges that we need to solve together with our customers.
Do you want to join our team?
At HMH we value our employees. We offer exciting job opportunities that will give you the opportunity to grow in your role and give you the professional development you deserve. In addition to competitive pay and benefits, you will join a casual and inclusive work environment. Our environment is based on respect and having a good day at work, so you can expect to join a knowledgeable, global team who help each other to succeed.
Job Summary
The Product Line Director for Capital Drilling Equipment (CDE) is responsible for developing and executing a strategic vision to drive growth in these product lines within PCS.  This role is responsible for total lifecycle management of the product line, which includes the diverter, connector, XTRM valve, Kelly valve, choke and pulsation dampener product lines. The responsibility spans from sponsoring new programs to the support and discontinuance of existing products. This role is supported by functional Engineering, Product Management and Project Management.
The key metrics for success in this role are product line return (margin) and market share (customer acceptance).
Responsibilities
Strategy & Portfolio Management
Provide leadership to grow & manage the product portfolio across the product lifecycle, ensuring product competitiveness and quality
Ensure competitive position and product vitality
Understand industry trends, customer needs and segments
Use data to establish product line strategy, vision, and roadmap
Define and own programs, resources, schedules, and budgets to support the product line strategy for existing and new products as well as services
Set goals for direct and dotted line reports aligned to the product line
Partner with functional leaders to determine resource allocations
Attract, develop, and retain talent in the product line organization
Partner with the Commercial team to create and maintain good customer relationships, and work closely with them to solve their problems
Develop business cases to support investment in new programs (NPI/R&D) that support the platform product, regional and customer initiatives
Supply Chain Planning & Execution
Partner with Supply Chain to develop and optimize strategy supporting the product line
Drive cycle and cost-out initiatives for products in the portfolio
Business Accountability
Ownership & accountability for product portfolio profitability and growth targets
Own cost and pricing targets
Utilize Win/Loss analysis to drive decisions
Ensure operational excellence in the areas of integrity, HSE, controllership and compliance
Promote the Platform/Brand
Work with Marketing to develop and execute promotion plans that increase HMH Drilling brand awareness, including industry trade shows, promotional literature, and trade magazine advertising
Participate in industry events through presentations as appropriate
Skills/Requirements
Bachelor of Science degree (Engineering preferred) from an accredited university or college or 15+ years of industry experience
Minimum of 10 years of progressive product line, engineering, business, or commercial experience
Minimum of 5 years oilfield experience with surface and subsea drilling equipment, preferably with diverters, wellhead connectors, valves, pulsation dampeners and/or Managed Pressure Drilling tools and techniques
Proven track record of establishing operating plans and objectives and producing results
Strong, data driven analytical skills
Understanding of business financial drivers and metrics
Domain expertise with oil & gas drilling equipment and operations
Strong presentation skills to enable clear and concise delivery of information to customers and internal stakeholders
Strategic thinker and change agent with demonstrated influencing skills in a global environment
Ability to respond to unexpected circumstances and/or work in ambiguous situations
Decisive decision-maker focusing on speed and accuracy
Desired Characteristics
MBA preferred
Able to energize teams at all levels of the organization and effectively balance multiple initiatives
High energy, assertiveness, and self -motivated individual to work in a fast-paced environment with limited direction
Demonstrated leadership skills in a cross-functional environment
Demonstrated accomplishments in strategic planning and operational excellence
Demonstrated ability to identify business opportunities
Location
Houston, TX