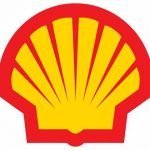 Shell
What is the role
This high visibility role sits within the Trading and Supply BIAM organization and will support the Products Data Analytics team in both project execution and information provision for Products Trading and Supply businesses. Expected to bring an understanding of the importance of data in value creation and process efficiency, alongside demonstrated success working as part of a team.
Assumes responsibility for maintaining documentary support of projects and delivery of assigned project tasks. Supports ongoing administrative and compliance activities in the team, identifying issues and proposing solutions.
The position is very hands-on, and requires an energetic self-starter and innovative team player, comfortable with both technical and commercial discourse. Willingness to undertake varied tasks, apply thought leadership to data and process integration, share ideas and work resolution of issues with others.
This role must develop strong working relationships both within the Data Analytics team and the end-to-end business beyond.
Accountabilities
Support delivery of data, processes and solutions especially with the Qlik Platform, including maintaining a project office and status reporting using MS-office tools up to intermediate skill level with Excel and Power-point.
Ensure functional requirement documentation is complete and timely
Demonstrate technical aptitude to implement solutions and solution components
Ensuring solutions support efficient execution of the Products Trading and Supply businesses
Contribute to strategies and research of tools in the context of business case development
Identify and document defects and enhancement requests for core systems when needed, and through workstream enabled Governance model.
Assist with compliance related documentation and review when needed
Be a self-starter with necessary drive to succeed in role
Have strong inter-personal skills within team and with business and technical stakeholders
Have the desire and ability to work in a fast-paced (trade floor) environment.
Dimensions
This role will not have direct reports, but is required to demonstrate willingness to be an accountable, reliable team member, including both leading solution delivery and supporting other projects and leads in the team.
Special Challenges
Desire to learn and understand the business usage of a complex, core systems environment and the data contained therein, especially Endur, DEX.
Desire to understand and contribute to the controls and compliance framework as applied to the commercial business and its transformation journey in this regard.
Understand and balance opportunities to add commercial value together with license to operate considerations
Gain proficiency in Qlik Visualization tools and desire to learn technical concepts where needed to contribute effectively to problem resolution and team dynamics.
Ability to articulate complex subject matter in terms that both business and technical stakeholders can engage.
High energy and capacity needed to engage in multiple concurrent projects and ongoing support of current in-use information solutions. Subject expertise in trade floor business activity and understanding how data supports end to end process is highly desirable, along with some familiarity with technical issues and working with IT to resolve. Interested in growing in role: learning and applying BI related solution tools to business problems.
What we need from you
Must have legal authorization to work in the US on a full-time basis for anyone other than current employer.
Bachelor's degree with 3 or more years of professional work experience.
Commercial Mindset with a genuine interest in Trading and related business
Previous Experience of Trading, Operations, data and systems
The successful candidate will be resourceful, numerate, able to manage multiple concurrent activities and apply a high level of energy to their resolution.
Must enable a co-operative, team-oriented approach to the job.
Desirable to have some knowledge of Endur system and Qlik.
Desirable to have some familiarity with technical concepts and exposure to modern dashboard style reporting platforms
Possess natural curiosity and able to deal with ambiguity
In touch with emerging technologies, including digitalization concepts, automation and AI.
Some travel may be required.
Company description
Shell is a global group of energy and petrochemical companies with about 84,000 employees across more than 70 countries. We aim to meet the world's growing need for more and cleaner energy solutions in ways that are economically, environmentally, and socially responsible.  We have expertise in exploration, production, refining and marketing of oil and natural gas, and the manufacturing and marketing of chemicals.
As a global energy company operating in a challenging world, we set high standards of performance and ethical behaviors. We are judged by how we act and how we live up to our core values of honesty, integrity, and respect for people. Our Business Principles are based on these. They promote trust, openness, teamwork, and professionalism, as well as pride in what we do and how we conduct business.
Building on our core values, we aspire to sustain a diverse and inclusive culture where everyone feels respected and valued, from our employees to our customers and partners. A diverse workforce and an inclusive work environment are vital to our success, leading to greater innovation and better energy solutions.
An innovative place to work
There's never been a more exciting time to work at Shell. Everyone here is helping solve one of the biggest challenges facing the world today: bringing the benefits of energy to everyone on the planet, whilst managing the risks of climate change.
Join us and you'll add your talent and imagination to a business with the power to shape the future – whether by investing in renewables, exploring new ways to store energy, or developing technology that helps the world to use energy more efficiently.
An inclusive place to work
To power progress together, we need to attract and develop the brightest minds and make sure every voice is heard. Here are just some of the ways we're nurturing an inclusive environment – one where you can express your ideas, extend your skills, and reach your potential.
We're creating a space where people with disabilities can excel through transparent recruitment process, workplace adjustments and ongoing support in their roles. Feel free to let us know about your circumstances when you apply, and we'll take it from there.
We're closing the gender gap – whether that's through action on equal pay or by enabling more women to reach senior roles in engineering and technology.
We're striving to be a pioneer of an inclusive and diverse workplace, promoting equality for employees regardless of sexual orientation or gender identity.
We consider ourselves a flexible employer and want to support you finding the right balance. We encourage you to discuss this with us in your application.
A rewarding place to work
Combine our creative, collaborative environment and global operations with an impressive range of benefits and joining Shell becomes an inspired career choice.
We're huge advocates for career development. We'll encourage you to try new roles and experience new settings. By pushing people to reach their potential, we frequently help them find skills they never knew they had, or make career moves they never thought possible.