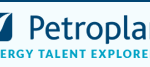 Progettista elettrico (Solar PV)
Petroplan è attualmente alla ricerca di un Progettista Elettrico per uno Sviluppatore e IPP di progetti nel Solare fotovoltaico.
La risorsa dopo un iniziale periodo di affiancamento lavorerà in totale autonomia e a diretto riporto del Responsabile della Business Unit Engineering.
Sede di lavoro: Roma con trasferte programmate presso la sede di Campobasso.
Responsabilità principali:
Progettazione preliminare, definitiva ed esecutiva in AUTOCAD di impianti fotovoltaici di grandi dimensioni;
Sopralluoghi di dettaglio con analisi critica di fattibilità di impianti elettrici;
Definizione di specifiche tecniche soluzioni di connessione in bassa e media tensione;
gestione delle pratiche relative alla richiesta di connessione"
Gestione delle fasi che portano alla definizione di documenti quali il capitolato d'appalto e il computo metrico, i costi e i tempi per la fornitura del materiale elettrico;
Gestione della Commessa, stato avanzamento lavoro, collaborazione con le figure tecniche preposte alla gestione del cantiere per la realizzazione dell'impianto;
Effettuazione del collaudo dell'impianto stesso.
Requisiti richiesti:
Laurea in Ingegneria Elettrica o titolo equipollente (anche triennale);
Abilitazione (gradita)n all'esercizio della professione di Ingegnere;
Pregressa esperienza di almeno 3 anni nel ruolo all'interno di contesti strutturati;
Ottima conoscenza della parte di progettazione elettrica su impianti di media/alta tensione in ambito fotovoltaico;
Esperienza consolidata di progettazione su parte elettrica;
Ottima conoscenza dei programmi di progettazione;
Buona conoscenza lingua inglese.
Autonomia e forte orientamento all'obiettivo;
Massima attenzione ai dettagli e accuratezza nello svolgimento delle proprie mansioni;
Capacità di lavorare in condizioni di stress.
About Petroplan
Petroplan is the trusted, specialist global Talent Solutions partner of choice for employers and professionals in the Energy sector. Since 1976, Petroplan has been here to help people like you make the most of the opportunities available and find the best fit for you as an individual.
Over 10,000 placements in more than 55 countries for over 550 clients across 65 disciplines.
In an industry where skilled and experienced professionals are increasingly sought after resource, we appreciate the true value of what you have to offer. What's more, we understand that different things are important to different people in today's world of work – it's about making exactly the right connections for you as an individual.
Our reputation for contractor and candidate care, understanding what makes you tick, and finding you the best match is second-to-none. We understand the industry inside-out and seek to understand YOU and your motivations in the same way. We take the time to evaluate your individual strengths, understand the most important things to you, and establish exactly what you're looking for from your next role.