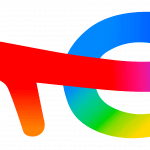 Total Energies
Strategy Economics Business
ESBJERG-BRITANNIAVEJ(DNK)
Job Description
Application deadline: 25 November 2022
Country: Denmark
Working hours: Full-time
Contract type: Maternity cover (1 year)
Workplace: Esbjerg office
Are you interested in working as a role model for proactive behaviors in change management, business improvement and process thinking? Do you have a desire for working as a change and transformation agent? If yes, then this position at TotalEnergies in Esbjerg office might be your match!
Context and environment
As Program Manager in the Business Transformation department, you will be able to shape and develop a central role with great influence in driving programs focused on continuous improvement and a process driven mindset in the business with strong focus on people engagement and collaboration at all levels of the organization. This is with the possibility to continuously learn and develop your competencies in actively challenging leaders and project owners to improve employee adoption and embedment of cultural change programs. You will get to use your knowledge and experience applying a range of techniques when providing sparring and guidance to management on all matters relating to people and organizational change, operating models, and people principles.
Overall, you have the responsibility of managing business transformation programs and projects, working closely with the TEPDK CODIR on the execution of strategic activities related to transition, change, organization, people, and culture. You are the one to develop original insights, concepts, and solutions, and proactively translate these into practical and implementable recommendations grounded in research findings. Furthermore, you will ensure the driving of cultural changes at Affiliate level specifically related to safety culture, cost culture and desired behaviors. You will also proactively drive qualitative and quantitative research, primarily business ethnographic fieldwork and expert interviews, that involve deep immersions into human phenomena in an organizational context. Finally, you are responsible for planning, presenting, and managing relevant workstreams in critical projects to ensure culture, behavior and people dimensions are considered during design, implementation, and execution.
These areas of responsibilities will include tasks such as:
Planning and executing major business changes and working closely with HR and TCS Communications as well as business transformation colleagues in the implementation.

Developing trusted partnerships with senior leaders to strengthen leadership behaviors and addressing people challenges through participant observation, dialogue and improvements at individual and team level.
Candidate profile
Who we are looking for
It is important that you possess a safety mindset and address the job with a strong understanding of the business and people. Naturally, you thrive in a highly independent and visible position in a free and dynamic working environment. Moreover, this position calls for the ability to liaise with persons at all levels of the organization and speak out with confidence. This is with the ability to influence without authority, across organizational levels and different entities such as offshore and onshore and therefore a strong level of general business acumen with the ability to understand and articulate the needs of the business is relevant. Also, excellent interpersonal and communicative skills are essential in combining a holistic business view with a mindset of improvement and waste elimination. We are looking for a strong team player with the ability to build relationships and work constructively with others to achieve business goals.
Your background
Relevant Master's degree (or beyond) and/or advanced knowledge in applied social sciences or business studies

Professional experience (5 — 10 years)

Previous experience with qualitative and/or quantitative research methods

Extensive project and program management experience

Proficiency in oral and written English
Would you like to help shape better energy? 
Send your application as soon as possible, and no later than 25 November 2022, as we will be conducting interviews on a continuous basis. For any questions, you are more than welcome to reach out to Recruitment Partner, Kimia Sadeghi at kimia.sadeghi@totalenergies.com and/or to Head of Business Transformation, Susanne Lassen at susanne.lassen@totalenergies.com for position/job-related questions.
 

Metier
Business Development
Employment type
Fixed term position
Experience level required
Minimum 6 years, Minimum 10 years
Branch
Exploration and Production
About us / company profile
We are committed to better energy
TotalEnergies is a global multi-energy company that produces and markets energies on a global scale. Active in more than 130 countries, we are committed to energy that is ever more affordable, cleaner, more reliable, and accessible to as many people as possible.
We are the largest oil and gas operator in Denmark. Our vision is clear both when it comes to generating energy security, jobs and state revenue from oil and gas and when it comes to supporting the transition towards a low-carbon future. Working alongside our partners in the Danish Underground Consortium (DUC), we focus on extracting oil and gas in the Danish North Sea in a way that is safe for our people and for the environment.
Esbjerg is the heart of our operational activities with more than 1,000 colleagues working onshore and offshore, and we are now looking for more people to join our organization in the office.
We look forward to receiving your application!