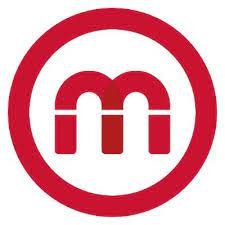 Morson
Role: Nuclear Island Programme Manager – UK Nuclear New Buold project
Location: Central London until late 2023 then at NNB site near Leiston, Suffolk (IP16 4UR), Office based 3 days/week, with other days worked from home
Salary: £100000 – £130000 (some flexibility might be considered for outstanding candidates) + excellent benefits including good bonus, car allowance, 10% client pension contribution, private healthcare and 25 days holiday. Travel and accommodation costs could be covered until role moves to site. Arrangement after this will be by discussion.
Type: Permanent with excellent long-term career development and advancement opportunities
Start: October 2022 onwards
Our client is looking for 3 x Programme Managers to work in key positions as part of their prestigious new nuclear power station construction project. This role will be based in th office 3 days/week, with the other days worked from home.
Individuals with a Mechanical or C&I Engineering background would ideally suit the positions, though highly skilled individuals with other backgrounds will be happily considered.
The Nuclear Island Programme Managers will be responsible managing the successful end to end delivery (EPCC: Engineering, Procurement, Construction and Commissioning) of large/complex projects or programmes of work (a scope of Systems, Structures and Components), or workstream within a complex project / programme, leading a team of Senior Project Managers and Project Managers and ensuring that project deliverables are completed to time, cost and quality standards.
This will be achieved by putting in place the organisation, processes and measures to monitor performance, and effectively manage the scope of work covered by the Nuclear Island Programme.
Depending on scope, the individual will be accountable for delivering a portfolio of about 30 systems for the plant, with a value ranging from £1bn- £3bn. 
These individuals will be well-experienced with a significant background in the nuclear industry working as a Senior Project Manager or Programme Manager with responsibility for the delivery of high-value projects and management of large teams of senior personnel.
The client is happy to consider individuals from outside the UK requiring sponsorship to work in the UK.
Key Skills
Key skills and experience will include:
Hands- on leader with proven experience in strategic management at a senior level. Your technical expertise will allow you to understand and communicate complex technical ideas to a range of audiences.
Detailed knowledge of the end to end process of large projects will be key, along with excellent management ability.
Understanding of engineering (in particular Power station) design would be useful but not a key requirement, as this is a more strategic position
Significant previous nuclear industry experience is essential
Commercial or engineering experience would be beneficial but isn't essential.
Exhibits strategic management and leadership skills at the highest level
Ability to understand, explain and present complex technical ideas to both technical and non-technical audiences up to the highest level in a persuasive and convincing manner.
Demonstrable skills in influencing and negotiating with senior stakeholders across the company to achieve results and managing these relationships to maintain a high level of trust
Advanced knowledge of techniques for planning, monitoring and controlling projects/programmes
Ability to influence policy formation relevant to own area of expertise
Ability to advise project teams on their projects in relation to the programme
Ability to find ways of solving or pre-empting problems
Strong strategic awareness and acumen in business and technology
Accustomed to operating successfully at a senior and influential level
Detailed knowledge of the RAID management process, can explain the Project Quality Management discipline to senior stakeholders, knowledge of Configuration Management activities and Change Control processes for high risk projects.
Detailed knowledge of the Development, Testing and Implementation phases when delivering a high risk project and able to communicate this process to the senior stakeholders.
Key Qualifications and Experience
Ability and experience of directing complex multi-million pound business change / programmes or projects
Significant background in the nuclear industry
Experience in managing projects which are of strategic importance to the company and therefore, involve management of stakeholders with different business imperatives and expectations
Experienced in project delivery including experience of leading and managing teams in this field to obtain significant business benefit
Experience of negotiating contracts with and managing third parties
Experience of delivery of in-house developments and third party products
Experience of operating successfully at a senior and influential level in particular helping to shape programme and project delivery solutions to business challenges
Demonstrable record of contributing effectively to business goals
Desirable
APM Practitioner or similar professional qualification
Specialism in a relevant engineering discipline – mechanical or C&I would be ideal, though other disciplines will be happily considered
Detailed working knowledge/experience of PMO disciplines
Experience of complex pricing/cost management products and commercial markets
For the right candidate, our client can offer a highly competitive salary and attractive benefits package, combined with the opportunity to work for a company at the forefront of the UK nuclear new build industry on one of the world's largest and most prestigious projects, in a role offering outstanding long-term job security and career opportunities.
MORSON INTERNATIONAL, part of the Morson Group, are the leading TECHNICAL & ENGINEERING RECRUITMENT COMPANY in the UK specialising in Technical Support to the following industries: Nuclear, Power Generation, Aerospace, Rail, Marine, Petrochemical & Construction