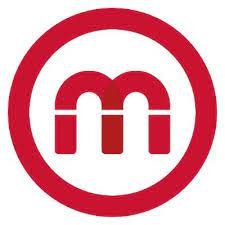 Morson
Our client Scottish Power Energy Networks are currently recruiting for a Project Administrator to join the team based in Edinburgh on a contract basis.
This role is initially for 6 months and will be a hybrid role after initial training. 
The job holder will be responsible for delivering the safe provision of Customer Projects with strict adherence to the appropriate regulatory and license obligations for the electricity distribution network.
Responsibilities
•Deliver district business plan outputs in line with financial, regulatory and business plan objectives whilst optimising return through incentive mechanisms.
•Through active customer and stakeholder engagement, support delivery of robust communication activities to facilitate the delivery of project plans and deliverables affecting local communities, customers and stakeholders.
•Deliver robust project plans to facilitate business deliverables in line with district and licence plans which are devised to minimise outages to customers.
•Ensure efficient and effective delivery of performance targets as appropriate, such as:
•To support continual performance improvement through analysis of outputs and feedback from internal and external sources.
•Demonstrate and promote exemplary safety behaviours and ensure that all safety legislation is implemented and delivered through all activities.
Skills & Requirements
•Project / programme coordination experience, to enable effective delivery of projects and initiatives.
•Knowledge of the regulatory environment including relevant output and incentive mechanisms.
•General contract, commercial and regulatory awareness with the ability to balance effective and efficient customer service and project delivery, ensuring maximum return on investment.
•Effective stakeholder and customer service engagement and management.
•Ability to communicate and present information effectively at all levels
•Ability to manage competing priorities using sound engineering and financial judgement to determine optimal solutions
•Technical and operational experience in a relevant engineering role.
• Construction and maintenance standards in accordance with regulatory requirements
• Engineering standards and specifications up to 33kV