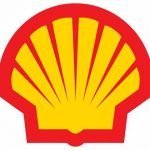 Shell
This is for a Fixed Term Assignment of 8 months only.
Background:
ePagos is a fiscal payment receipt issued every time Shell receives a payment, to be issued before Day 10 of the following month the payment was received. This document has been mandated by the Mexican government since September 2018.
Purpose & Accountabilities:             
Responsible for cleansing the backlog request on creation of Complementos ePago for our Mexican customers from year 2018 onwards.

Ensure new requests for current year are completed on or before 10th of every month.

Participate in the team meeting to provide update on the status of the cleansing.

Prepare a tracker to document all clearings to monitor the progress.
Dimensions:          Mexican Portfolio
Qualifications:
Degree in Accounting or any related Finance/Business course

2-3 years of experience in the debt collection process, preferably in the GSAP environment

Strong communication and interpersonal skills – English

Strong analytical and problem-solving skills

Ability to work independently and in a team environment

Proactive, resourceful and persistent
Key Competencies:
Apply strategic credit focus: Awareness

Collect Customer Debt: Skill

Manage bad debt: Awareness

Advise and Support Business Decisions: Awareness

Champions Customer and Stakeholder Focus: Knowledge

Demonstrates Courage: Knowledge

Delivers Results: Knowledge

Builds Shared Vision: Awareness

Displays Interpersonal Effectiveness: Skill

Process Improvement: Knowledge

Team working: Knowledge

Communicate and persuade: Skill

Use computer and communication system: Knowledge

Business Partnering/Relationship Building/Stakeholder Management: Knowledge
Work schedule:   Early Night shift, 6:00pm – 3:00am MLA Time