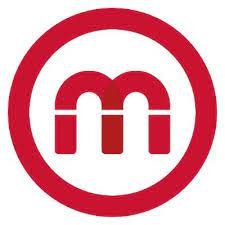 Heard of us?
Urenco trusted, long-term supplier to the nuclear industry, specialising in safe, cost effective and reliable uranium enrichment services. As demand in our sector increases, we are creating career opportunities and growth across our teams.
For us, a happy and engaged workforce is vital to our sustainability. Our aim is to recruit and retain talented people who can help us deliver outstanding customer service and achieve long term commercial success.
The role of Project Assurance Specialist is important to us. Based at our Capenhurst site, you'll provide and enhance Urenco's project assurance capabilities across a global footprint, stretching over four operational sites and a number of business activities. Embedded within Design Authority the Project and Portfolio Assurer provides assurance in the delivery of capital projects.
What will your day look like?
• Working with Project Assurance Manager, assist in the development of the annual assurance plan
• Execution of the annual assurance plan, contribute to continuous improvement throughout the organization, serve as a governance subject matter expert in terms of capital project delivery and help to promote industry leading practice of the delivery of capital projects.
• Your role will include assessing the risk related to, the performance of, and procedural compliance associated with the delivery of capital projects.
• The role also plays an important part in the governance of the capital funding (CEP process), and substantiating a project's User Requirement Statement (URS).
• Champion and educate Urenco stakeholders about the value of project assurance
• Carry out the annual assurance plan and govern a small team (1-4) under the direction of the Project Assurance Manager. A fair amount of autonomy in how the annual plan is executed will be granted.
• Supervision of the Project Assurance Analyst.
• Ensure assurance reviews are conducted in accordance with established methodology
• Maintaining working papers and documentation which lead to conclusions and underpins reports to various levels of management from business unit to C-Suite executives.
What do you need to be great at this role?
• Minimum of 5 years of experience in a previous project controls, project consultancy, project delivery, or assurance role.
• Understanding of:
o Project delivery and the project lifecycle
o Project controls as related to delivery of capital projects
o Various contract types
• Analytical bias with attention to detail specifically concerning data collation, analysis and presentation
• Professional and competent level of all Microsoft Packages (especially Outlook, Excel, Word, Visio, Project and expert Power Point skills) and proficiency in MS SharePoint
• Excellent organisational and planning skills with the ability to respond to changing priorities , supporting a busy workload and multiple live projects
• Stakeholder management and ability to influence change and able to effectively present and report
What behavioural competencies will you need to flourish in this role?
• Driving for Results
Unceasing driving to achieve and exceed challenging goals, bringing a restless desire to do better to the workplace
• Focus on Performance
Holding team members and contributors accountable to standards of performance
• Acting Decisively
Taking action to position Urenco to succeed in the future. Willingness to accept personal risk, inherent where action is based on trends and forecasts rather than complete data and information
• Going Beyond the Data
Ability to identify patterns or connections between situations that are not obviously related and identify underlying issues
• Working Collaboratively
Works co-operatively with others, seeking input from others within the business, as opposed to working separately or in isolation
• Challenger Mentality
Thinks independently to offer alternative views or suggestions based on a robust understanding of the subject matter and the situation or issue
What can you expect of us?
At Urenco we're dedicated to offering flexible benefits that support our people across all aspects of their lives. We're delighted to offer a range of benefits to support our employees' physical, emotional and financial wellbeing.
In addition to a competitive salary, the role comes with the following benefits:
• Annual leave of 27 days per annum.
• A diverse range of family friendly policies.
• A generous bonus scheme based on achievement of personal and company objectives.
• A defined contribution pension scheme with up to 16% employer's contribution.
• Flexible benefits package including life assurance and income protection. In addition, you'll have an opportunity to purchase additional benefits that suit your lifestyle and take advantage of tax and NI savings.
• Education and training we take pride in helping people learn and develop by supporting, accelerating and directing your learning. As well as the completion of mandatory health and safety courses, training packages will be offered to meet your specific needs.
This role is subject to passing:
• Security Clearance
• Medical, drug and alcohol tests
Still curious?
At Urenco, everyone is welcome. We strive to create an inclusive and diverse environment where we all have a voice, and you can feel confident being yourself. ?We're committed to equality, diversity and inclusion. ?We'd like our future workforce to have an equal gender balance, represent a broad mix of people from minority ethnic backgrounds, LGBTQ+, those with a disability and supporting social mobility. ??
Join us on our journey, front and centre, to a net zero future.