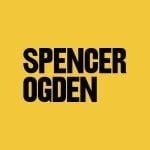 Spencer Ogden
Working in one of the Project Controls Teams within the HPC Project, under the direction and leadership of the PCM Lead, to lead the development, implementation, use and maintenance of Integrated Project Controls processes within the Transverse Programme or Area, or a subdivision thereof (henceforth "Programme"). This will include oversight of day-to-day management, staffing, and the implementation of Integrated Project Controls standards and processes.
To be responsible for the direction and co-ordination of all Integrated Project Controls activities associated with the design, manufacture, construction and commissioning of the Programme work scope within safety, quality, time and cost milestones.
Knowledge, Skills, Qualifications, Experience
Knowledge & Skills
• Knowledge of all Integrated Project Controls Disciplines
• Understanding of Project Controls methodologies, techniques and processes for programme and project management in a major infrastructure environment
• Understanding of various contract types, in particular the NEC suite and FIDIC;
• Technical and practical comprehension of engineering, procurement, manufacture and construction methods and techniques in a UK context;
• Strong people management skills and experience of motivating teams through several organisational levels.
• Excellent written and verbal communication and influencing skills, at all working and management levels;
• Demonstrated ability to understand, interpret, analyse and present complex data from an Integrated Project Controls perspective;
• Uses and applies Earned Value Management (EVM) in a large, complex Programme or Project environment. Can advise on adapting Earned Value Management (EVM) to suit the Programme or Project;
Qualifications & Experience
• Minimum of a degree in Engineering, Construction, Quantity Surveying or other related field;
• Substantial experience in a Project Controls environment in a Lead role within an Estimating, Cost, Risk or Scheduling team on a major construction project or highly regulated environment/project;
• Substantial proven leadership experience;
• Experience of working in a large integrated team over the full lifecycle of a project;
• Extensive experience in ensuring high levels of safety, security and environmental responsibility in a regulated environment;
• Experience in the use of industry-standard software, such as CostOS, Primavera P6, EcoSys and ARM;
• Experience in planning and delivering major infrastructure development programmes.