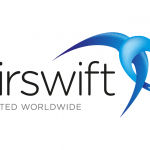 Airswift
Job description
Airswift has been tasked by one of our biggest clients to seek a Project Controls Coordinator IV to join them on a 12-months contract in Pontiac, Illinois.
The Project Controls Coordinator IV works independently to monitor, control, and report on the cost-related aspects of projects managed by the assigned project management teams. This includes ensuring that costs for assigned projects are identified, accounted for, reported, and analyzed in an accurate and timely manner and following the company's established business practices and procedures
Specific Accountabilities: Provides cost control support to assigned project management teams by:
Collecting information for project cost estimates, establishing control budgets, ongoing monitoring and control of incurred project costs, cost forecasting, cost variance analysis, and cost reporting to various stakeholders
Provide capital cost control, earned value and variance analysis, and reporting requirements for multiple complex and multi-disciplined major projects.
Responsible to manage all construction contracts covering prime and support contractors for contract changes, progress monitoring, and invoicing as per contract terms
Act as the main liaison to home office personnel for construction project controls reporting
Ensure that the companies sanctioned cost control processes are applied in the execution of their project activities.
Interpret project-specific business requirements and ensure alignment with the companies project lifecycle gating control processes.
Assign priorities to complex, multiple, competing projects by effectively prioritizing work activities. Establish and adjust priorities based on the department's objectives and the company's strategic plan.
Work closely with the PMO and the Financial Services department and liaise with other project stakeholders for project-related responsibilities.
Widen and apply expertise by broadening alliances and working relationships with a broad cross-section of stakeholders, both within and beyond the Major Projects business unit. Communicate and work effectively with a varying set of these stakeholders regularly.
Prepare reports and presentations for and provide support to project management team members and stakeholders regarding the cost status of their respective project budgets.
Review policies and procedures and recommend improved processes for project cost management.
Scope:
Impacts can extend to the multiple work units as well as to internal stakeholders (e.g., support departments) and external stakeholders (e.g., vendors and customers)
Decision making is guided by standardized practices, existing processes, and professional judgment
Assignments are often self-identified and are completed independently
Recommendations are reviewed for soundness of judgment, but usually accepted as technically accurate
May provide guidance to junior employees
Contacts:
Verbal and written communication typically consists of the collection and relay of complex technical facts and analysis of business implications
Required to communicate technical issues to technical and non-technical staff
Working Conditions:
Assigned to work at the job sites in a field office environment for the duration of construction
The main project controls point of contact for construction management
The role is an integral part of the Construction Management Team with heavy coordination with CMs, Inspectors, Contracts, Vendors/Contractors, and Accounting
Expectation to produce required reports and cost data promptly
Require Personal Protective Equipment (PPE)
Requirements:
University degree or equivalent in a related field
A minimum of five years of directly related experience
Ability to comfortably work with Microsoft Office software, company financial systems, enterprise structure, and standard operating procedures, etc.
Ability to effectively manage and prioritize workload and resolve issues promptly
Ability to communicate effectively, both verbally and in written form. This includes the ability to effectively interact with peers, internal and external stakeholders. Strong written communications abilities, including good spelling and grammar, are essential for this position.
Possess an aptitude for successfully building relationships with employees, internal stakeholders, vendors, and service providers.
Schedule: Mon-Sat, 7 am to 7 pm.