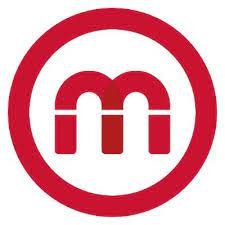 Morson
Project Portfolio Controls Manager
About the Company:
Our client is a major global player in the nuclear industry operating on a UK nuclear licensed site specialising in safe, cost effective and reliable uranium enrichment services. They are committed to providing a flexible and hybrid working culture for everyone whilst actively seeking ways of working that allow people to grow and thrive in their roles. Our client offers excellent employment conditions such as a generous annual leave allowance and company pension scheme. Inclusion and Diversity is essential to them being able to best serve our business and strive to ensure that no one is treated inappropriately or disrespectfully at the workplace.
Multi business site, multi-year investment programme, significant opportunities for growth – surely we can make the company sound a bit more dynamic interesting etc..
My client is committed to becoming a more inclusive and diverse organisation. Female candidates, candidates from racial/ethnic minority backgrounds and candidates who identify themselves as having a disability or health condition] are currently underrepresented within the projects team and are particularly encouraged to apply so that we have the widest pool from which to choose the most suitable candidate.
It is expected that the role will require a regular attendance to the workplace but a flexible approach can be taken with an element of remote working.
The person:
You must have experience in the following areas
• You must have experience working in a project or finance environment with an understanding of project lifecycles.
• You will ideally have a professional qualification in either project management and/or finance.
• You will be able to manage multiple priorities and work to deadlines.
• You will work across a diverse range of customer groups at varying levels of seniority and strong stakeholder management and communication skills are required.
• You will be a self-starter with a questioning attitude.
• Demonstrable ability to critically analyse data and report clearly.
• You will ideally have experience of SAP and P6.
• You must have excellent excel, word and PowerPoint skills.
The role:
Reporting to the Investment Manager you will ensure that the portfolio of projects delivered on site are appropriately reported to the site leadership team and the group executive. The role will involve:
• intelligent analysis, challenge and reporting of programme level data
• providing data and analysis to justify capital budget and future lookaheads
• ensuring quality project funding applications
• challenging maturity of projects in stage gates
During interview we may assess you on the following behavioural competencies
• Going Beyond the Data
When looking at information, sees patterns, trends or missing pieces and identifies when information fits in.
• Driving for Results
Focuses on new or better ways of meeting goals set by management. Working Collaboratively
Uses a participative approach, bringing diverse groups together from across sites, functions, expertise areas and disciplines to build a better outcome.
Package:
• Remuneration The salary range for this role is negotiable. Annual pay reviews are conducted.
• Healthy Work-life Balance The Company encourages all employees to effectively balance their work with their outside life. We promote a healthy work-life balance and offer a generous annual leave entitlement. The annual leave allowance is 25 days which Increases by a one day every two years of service up to 30 days. And in addition you will be entitled to 13 ADO's (Additional Days Off). My client also offers a full suite of family friendly policies that you would expect from a progressive employer
• Bonus The Company operates a generous bonus scheme
• Pension Scheme As an employee, you will be eligible to join the Company's Defined Contribution Pension scheme, with up to 16% employers contribution
• Education & Training We take pride in helping people learn and develop by supporting, accelerating and directing your learning. As well as the completion of mandatory health and safety courses, training packages will be offered to meet your specific needs. Supporting your learning at work is high on our agenda as it is important that the skills of our workforce meet current and future demands as well as supporting your continuing professional development
Location:
The role will be based at our Capenhurst Site near Chester. We offer free parking and there is a train station a few metres away from site with frequent trains to Chester or the Wirral.