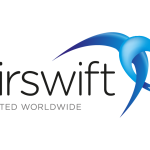 Our client, a major Oil and Gas company, is looking for a Project Coordinator to work on a 1-year contract in Calgary, AB.
Our Company is embarking on the final stage of its Oracle Cloud and Maximo ERP implementation and is seeking an enthusiastic and professional Project Coordinator to join the team.
Reporting to the Director, TIS ERP PMO, this role provides a broad range of basic to complex level coordination of support services activities for the Unify Release 5 program. The successful incumbent will providing support to the team of professionals and technical staff on the program.
These duties included but not limited to the provision of:
• Employees and contractors joining and/or departing the project
• Point of contact with company staff with regards to routine requests
• Collation, analysis and reporting of business metrics in support of department goals and objectives
• Generalist administrative duties in support of the ERP team.
Specific Accountabilities / Responsibilities:
• Key contact for onboarding and welcoming of all new employee resources to the program
• Participate in the creation of the On-boarding process and manual as part of program readiness
• Provide support for ERP employees and contractors – new employee onboarding (i.e., access card) and/or off boarding requirements
• Coordinate and own all on and off-boarding for all types of resources and coordinate with Project teams and project controller
• Coordinate local logistics in support of program activities
• Provide Expense Report support for Leads and above levels
• Responsibility for program email mailbox – including scheduling of program-wide meetings
Assists the team of professional and technical staff (Leads and above only) with their specific needs by:
• Provide support to visiting ERP team members through the coordination of meeting coordination and required follow-up.
• Arrange set up of venues/meeting rooms, provide ease of visitor experience by providing building access, visitor is knowledgeable of meeting room locations, support other general administrative requests, etc.
• Gathering and inputting data, variance reporting for a variety of cyclical budget documents and processes, e.g., annual and monthly budget reporting, etc.
• Preparation and modification of documents including letters, memos, reports, presentations, work orders as required. Produce communications and materials for distribution to stakeholders for ERP.
• Use judgment and initiative to communicate with internal stakeholders, clients and colleagues.
• Providing general administrative duties, e.g., draft correspondence, presentations, spreadsheets, report distribution; prepare expense accounts for signature; new equipment set up for offices, phones, office moves; book maintenance requests, work orders; order business cards; coordinating meetings, functions and special events; maintain office supplies, mail delivery.
• Track, code and route for appropriate approval all department invoices.
• Proactive problem solving of day-to-day challenges in work area
Knowledge, Skills & Abilities Required:
• Administrative certification or equivalent experience, e.g., spreadsheet/database management, accounting and business math, business communications.
• Minimum 3 years of progressively responsible and related experience in support of program management
• Preference given to candidate with experience supporting ERP programs.
• Proven communication, negotiation, and influence
• Excellent interpersonal skills with ability to collaborate with diverse work styles.
• Strong knowledge of related Microsoft Office Suite, company databases, enterprise structure and standard operating procedures; advanced computer skills
• Requires a high level of discretion, tact and diplomacy in dealing with internal and external contacts, and confidential or sensitive information.
• Strong organizational skills with the ability to prioritize work to support to multiple clienteles in a fast-past environment.
• Ability to make suggestions to streamline and continuously improve relevant systems and processes.
Preferred:
• Highly motivated, positive and professional
• Strong attention to detail and high degree of accuracy
• Ability to demonstrate initiative and decision-making within scope of responsibility.
• Experience tracking project resources
• Strong team player collaborates well with others to solve problems and actively incorporates input from various sources.
• Experience working with others on a global basis
• Strong analytical and strong problem solving skills – communicates in a clear and succinct manner and effectively evaluates information / data to make decisions, anticipates obstacles and develops plans to resolve, creates actionable strategies and operational plans.