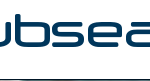 Subsea 7
Vacancy information

About us

At Subsea7, we take pride in being recognized globally as a leader in the Energy Industry, with over 80 nationalities across more than 30 countries. For five decades our people have delivered over 1000 projects in all water depths across our energy hubs and we continue to do so, adapting and evolving in an ever-changing world.

Our success and sustainability are only made possible by continuing to develop our assets and technology through innovation and collaboration, and importantly through the development and diversity of our people who every day 'Make Incredible things Happen' at Subsea7.

Your mission

The Global Projects Centre & Asia Pacific (GPC & AP) is Subsea7's centre of excellence for the execution of its largest projects worldwide.

Within the Finance department, the Project Cost Controller ensures the provision of all cost control on the project including budget set up, updates and monitoring, change management, variation estimating, cost reporting, risk contingency, and management as well as all forecasting activities.

Your main missions will be:

Ensure all costs are allocated to the right destinations (departments, contracting entities).
Interface with budget owners regularly to review commitments and challenge their forecasts
Ensure in-depth analysis and reporting of variances periodically
Ensure constant monitoring of the progress of work by reviewing necessary supporting material (planning and reports) and information
Calculate and plan Estimate To Complete (ETC)
Responsible for the reconciliation of forecasted and actual expenditures and the production of project accruals

Regular trips to Europe might be required

Your profile

5 years of experience in Project Cost control, preferably in Oil & gas industry
Demonstrable experience in delivering Cost Control and various types and size of the project.
Strong communication
Fluently in English

 

Subsea 7 is proud to be an equal opportunity employer, committed to creating a diverse workforce and we look to offer excellent career opportunities as you develop your skills and aspirations.

Along with a wide range of benefits and a flexible working environment, employees can further enhance their work-life balance through our Remote Working Policy.