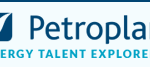 Petroplan
Project Development Manager
Los Angeles based Developer who is an experienced, growing company that acquires, develops, constructs, and operates distributed solar assets across the United States is looking to add to their Development Team. This Project Development Manager will lead development from land acquisition to shovel ready DG solar and storage projects across the US. The Project Development Manager coordinates with internal teams and third-party developers to acquire site control, receive interconnection approval, permit and secure offtake and program awards on the company portfolio of Greenfield projects. This role will provide an opportunity to gain experience in solar development, project finance, solar regulations, and data analytics in an exciting, high-growth environment. An effective candidate will demonstrate attention to detail, strong communication with internal and external parties, and a capacity for problem solving.
Essential Duties and Responsibilities:
Support development activities of Distributed-scale solar and energy storage projects from site control feasibility to the start of construction
Manage and lead development activities by working with internal teams in areas including, but not limited to site acquisition, real estate and title, interconnection, engineering, survey, environmental, offtake, and policy
Manage third party development partners
Prioritize, coordinate, review, and track key development deliverables with internal teams and external legal, zoning, environmental, interconnection, and engineering consultants
Manage and report project data as it pertains to budget, schedule, and deliverables
Achieve development milestones on time and on budget for projects to successfully move into financing and construction
Assist in permit application preparation and attend hearings, as needed
Building strategic relationships with development, finance, and EPC partners
Submit project data to various agencies for due diligence review
Maintain database tracking project progress
Support energy offtake, financing, and project M&A discussions
Minimum Education, Skills, and Qualifications:
At least 2-3 years of solar project development experience
Strong working understanding of real estate and the project entitlement process
Proficiency with standard project management tools; Salesforce proficiency a plus
Familiarity with general project finance underwriting requirements
Project management, organizational, and analytical problem-solving skills
Strong organization and communication skills and attention to detail
Excellent interpersonal, communication, negotiation, and influencing skills
Embrace and live by the company mission and values of working together to bring innovation and progress!
Compensation & Benefits
Competitive Base Salary Annual Bonus
Comprehensive benefits package includes dental, vision, health, life, and disability insurance; 401(k) plan with company match and immediate vesting; continuing education and professional development assistance
About Petroplan
Petroplan is the trusted, specialist global Talent Solutions partner of choice for employers and professionals in the Energy sector. Since 1976, Petroplan has been here to help people like you make the most of the opportunities available and find the best fit for you as an individual.
Over 10,000 placements in more than 55 countries for over 550 clients across 65 disciplines.
In an industry where skilled and experienced professionals are increasingly sought after resource, we appreciate the true value of what you have to offer. What's more, we understand that different things are important to different people in today's world of work – it's about making exactly the right connections for you as an individual.
Our reputation for contractor and candidate care, understanding what makes you tick, and finding you the best match is second-to-none. We understand the industry inside-out and seek to understand YOU and your motivations in the same way. We take the time to evaluate your individual strengths, understand the most important things to you, and establish exactly what you're looking for from your next role.