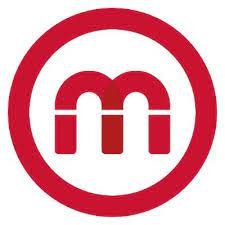 Morson
We have an excellent opportunity for a Project Engineer based at the Somerset Energy Innovation Centre, Bridgwater with hyrbrid working arrangements
The electrical team within the EPM organisation delivers the design, procurement and manufacturing of all the electrical systems within the HPC power station. This role will aid delivery of the design (including layout) and manufacture of the cable containment, reviewing design data from both the Responsible Designer in France and various Supplier Partners.
The role will involve the review of life time quality records, answering queries from the designer and manufacturer, ensuring that a common set of layout rules is maintained and maintaining configuration.'
Location and pattern of work: SEIC,/ Home
Security Clearance: BPSS
Reports to: Engineering Manager
Accountabilities:
Collate manufacturing input data from Execution Design Deliverables and ensure timely instruction to the Contractor for fabrication assessment
Coordinate Technical resolution of queries raised related to manufacturing.
Supporting the PM to ensure manufacturing delivery is maintained to schedule including component qualification activities where applicable
Managing close out of design technical issues (Open Points, Design Changes etc) impacting manufacturing.
Manage delivery of Technical compliance deliverables from the Supplier to ensure efficient surveillance is achieved.
Supplier Technical Compliance R&A process drive and management
RD and Execution Design Liaison for issues raised during manufacturing
PWRT Liaison to ensure timely delivery of their 'Review & Acceptance' and 'Assemble & Issue' procedural responsibilities.
Provide regular updates to the package PM in relation to Bill of Quantity status.
Progress reporting to Engineering Manager and Project Engineering Lead.
Any other specific duties that the Project Engineering Lead discharges to the Project Engineer.
Key Deliverables:
Progress reporting to the Project Engineering Lead
Weekly Tracker of Open Point Management
Weekly Tracker of Technical Queries raised by the Manufacturer
Minimum Qualifications/ Experience
Minimum HNC in an engineering discipline.
Experience of construction of large multi-discipline projects, understanding of engineering design delivery, understanding of cross-discipline relationships, interfaces and coordination.
Experience of manufacturing for steel structures / products toward delivery, requirements, standards, handover and quality needs, including use of 3D modelling environment.
Nuclear sector experience, ideally in new build environment.
Proficient in the use of Microsoft Excel & data management.
A positive 'can do' mentality, self-motivated, setting the right behaviours.
An ability to think laterally and flexibly to deliver solutions, and a 'process driven' focus to delivery.
Strong communication skills with their team and external stakeholders.
Has worked at a level, providing accountability for their actions.
An ability to reach sensible compromise positions.
Can demonstrate previous record of success in their discipline, evidenced by examples.
Understanding the needs of nuclear quality and how nuclear quality is assured and controlled.
Understand how to apply a graded approach to quality
Additional Qualifications/ Experience:
Degree in engineering (desirable)
Charted / Incorporated Engineer with relevant engineering institute or working towards Charted / Incorporated status
Detailed understanding of pressurized water reactor (PWR) design and experience in PWR operations advantageous but not essential.
Working knowledge of French language an advantage.
Good knowledge of CDM Regulations.