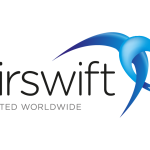 POSITION DETAILS
Position Title: Project Engineer
Location: Anchorage – Travel as required to other work areas.
KEY ACCOUNTABILITIES AND RESPONSIBILITIES
The Project Engineer collaborates closely with the Deputy Project Director and Engineering Manager to ensure project success. The main duties of the role include:
Supporting timely execution of project schedule

Interface with EP/EPF to ensure timely delivery of engineering documents

Support Owners Engineering Team with document reviews

Participation EP/EPF/Construction meetings as needed

Provide technical support as needed in the execution stage of the Pikka Project

Ensures consistency in the project wide application of the Interface Management System
The role will also support in
Assisting with contractor performance management

Monitoring for compliance with Project document control procedures and taking corrective actions

Provide guidance to contractors (e.g., regarding tradeoffs on design and cost, Owner preferences, etc.)

Interface management with facility engineering contractors and system design contractors

Assisting with response to technical queries (TQ's/RFI's)

Delivers a project safety culture and acts as an icon towards HSE excellence. e.g. takes personal role in leading project site safety audits. 
KEY STAKEHOLDER RELATIONSHIPS (Interactions required to carry out the role purpose effectively – who does this role rely on to do its job?)
Construction Team
Assist with interface management during construction of permanent facilities
Project Management
The scopes of work the Project Engineer is managing must be coordinated into the project with the PMs support. The scopes need to be delivered to meet the project execution schedule. The team needs to be execution focused. RFI support as well as documentation is a key delivery.
Project Services
The Project Engineer works closely with the Project services team to ensure costs, risks and schedules are reported accurately. The Project Engineerneeds to fully understand the budgets of the scope being delivered and report any variance as soon as possible. Schedule development and reporting is also critical.
QUALIFICATIONS, SKILLS AND EXPERIENCE REQUIRED
Formal Qualifications
A Bachelor's or Master's degree or equivalent in an appropriate field.

Applicants must be eligible and authorized to work in the United States, and must have their employment eligibility verified by a completed Form I9.
Experience
10+ years of major international oil / gas projects in execution and delivery roles

Demonstrated leadership, communication, and organizational skills.

Technical competency.

Proven experience in administering major components of project execution plans

Demonstrable interpersonal / teambuilding skills

Effective interpersonal skills required to interact at all levels of seniority.

Alaska experience preferred