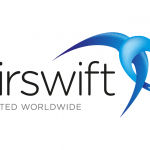 Airswift
Job description
Project Engineer – Rotating Machinery/Equipment
Location:                           Colorado
Salary:                               Annual base salary $90k-$120k
Contract:                           Full-time. Permanent Employment
Keywords:                         Wind, Project Engineer, Engineer, Rotating Equipment Engineer, Turbo Machinery, Centrifugal Compressor, Testing Specialist, Reliability Engineer, Mechanical Engineer
Recruitment Partner:       Airswift
Account Manager:            Aaron Downs
 
Company Overview:
We are currently representing an International, Wind Technology and Consultation organisation with a robust presence in the renewable energy sector. We are excited to be retained in finding an outstanding Project Engineer with Rotating Machinery/ Equipment experience to take on this exceptional position.
With proven success, this company is committed to the clean energy transition and assisting their customers in improving their asset performance & profitability. Collaborating and working hand in hand to increase efficiency and lowering the cost of energy overall.
Key Requirements & Points
Mechanical, Industrial or Mechatronics Engineering Degree.

1 year minimum of Industry experience demonstrating sound knowledge of rotating equipment.

Potential 6 figure salary on a 40-hour week.

Possible remote working option.

PTO & 401k contribution included.

Experience submitting written proposals, scopes of work etc.

Full Health Benefits provided (Medical, Dental, Vision, etc.)
The next step
We have an exceptional team in place, and we are pleased to be able to appoint a further person to our growing business. We are aware that you may not 'tick all the boxes', but if you believe you can genuinely offer some valuable skills and experience to our business, please in the first instance contact our recruitment partner Airswift and the account manager Aaron Downs.