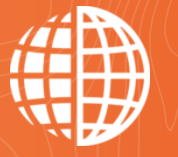 Subsurface Global
Job Description
Subsurface Global are actively recruiting for an experienced Project Engineer to join our client in Aberdeen on a Limited Company contract position.
This position is open to international applicants, as the successful incumbent will only need to present to the office in Aberdeen 3 days per month (at their own expense).
Roles and responsibilities include but not limited to:
Ensure activities are executed in compliance with Company's management system, the Project Execution Plan and as outlined in various contractors SOW.
Ensure alignment between various teams Engineering, Subsurface, Drilling, Operation
Take lead in project management processes and deliveries.
Manage and follow interfaces between Company and Contractors and hereunder also internal Company interfaces between the Project and Site.
Interface management
Follow-up, assist and support with MOC, both commercially and technical
If you are interested in applying, please click on the "I'm Interested" button on this page.