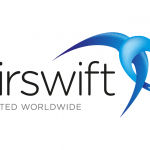 Airswift
Job description
OVERVIEW OF ROLE
The Project Engineer provides engineering skills to projects, tendering activities, engineering studies, vessels & equipment and/or offshore engineering processes. Compliance with and delivery against project plans, relevant engineering standards and contractual obligations is required. The Engineer will usually work as part of a team and may also be required to provide information and engineering guidance to other functions within the business. Work may be carried out onshore, onsite or offshore, therefore there is a requirement to go offshore with this position.
The Project Engineer will provide support to the execution of technical project objectives and with guidance, develops and applies a working knowledge of:
Onshore fabrication methods and practices
Subsea construction techniques (diver and diver less), equipment and methods 
Rigging/sea fastening design, equipment and methods (including any legislative and regulatory requirements)
Basic vessel motion response theory
Basic knowledge of fabrication/construction contracting methods, with good commercial awareness
SPECIFIC KEY RESPONSIBILITIES & ACTIVITIES
Onshore:
Assist in the development of project-specific procedures for the implementation of work to be carried out by onshore & offshore personnel in accordance with Client minimum standards. This may include some liaison directly with clients and subcontractors.
Be involved as required in HAZID studies, SRA (isolation and barriers) & TRA's of tasks detailed in the procedures.
Be involved in the design of installation aids and other equipment required for use offshore or for use onshore in preparation for offshore activities. Carry out monitoring of this through to fabrication and delivery, ensuring that the company's quality procedures and relevant codes/standards are applied wherever applicable. Ensure ITP witness and hold points are managed in accordance with the overall project Quality Plan and / or Client processes.
Witness directly or liaise with Client Inspectors to ensure that suitable contractual activities such as load test, trial fits, are being carried out in accordance with Client minimum requirements.
Assist in the preparation of any engineering analysis of tasks relating to installation, to ensure the structural/operational integrity of the equipment during installation.
Select suitable equipment to perform operational tasks offshore, checking all aspects of the equipment to ensure it is operated safely and efficiently with suitable certification provided to meet statutory regulations. Also liaise with vessel departments and third party contractors to ensure all equipment is fit for purpose and fully compatible with offshore worksite.
Provide assistance in the co-ordination/compilation of as-built material and commercial aspects of contractual variations from site/fabricators and offshore.
Assist commercial department as required, in reviewing documentation or during bid activities.
Offshore:
Assist in the mobilisation/demobilisation of vessels to ensure that all equipment is handled in the correct manner and everyone involved is aware of all safety and technical aspects of the mob/demob.
Provide all necessary technical briefings to offshore personnel ensuring that the overall working and safety philosophy of the project is fully understood by offshore personnel.
Issue Procedures & Task plans ensuring that all relevant safety and quality issues to include hold witness points are included in task plan.
Provide technical assistance to all offshore personnel to permit work to be implemented in accordance with approved procedure to the company's minimum standard.
Identify any deviations from procedures and manage the change through Change Control QP-913 procedure via senior project engineers. Document any impact of change on the schedule, as-builts or anything else relating to the vessel, with the approval of Offshore Manager / Client.
Assist with the management of all project specific third-party contractors confirming all technical & operational aspects of the contract are observed.
Present / perform toolbox talks and ensure all safety and quality issues, either from TRA's or procedures, are passed to all personnel involved in tasks, (i.e. hold and witness requirements).
Note any contractual variations during project ensuring all necessary documentation is in place to support commercial claims disputed upon completion of project. These are to be passed to the Senior Project Engineer & where agreed with the client included on the DPR.
Where appropriate, ensure that the engineering logbook is updated through each shift with a thorough handover with the opposite engineer at shift change over.
When requested, verify, either by client witnessvideo recordssigned-off data sheets or any other means of recording critical activities which may or may not be highlighted in procedures.
PERSON SPECIFICATION
Previous Subsea  and Construction experience is essential
Ability to function within a team across multiple projects.
Sound communication skills, oral, written and electronic.
Ability to prioritise own workload, manage time and change control accordingly
Ability to manage interfaces within a project structure, including other disciplines, drawing office, document control, project management, client and suppliers. Demonstrable ability to work within time/budget constraints
QUALIFICATIONS
It is desirable for candidates to be Degree qualified in an engineering discipline, however demonstrable industry experience is equally valid.
Offshore Medical and survival certificates are essential