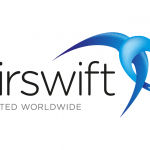 Airswift
Job description
Our client seeks a Project Engineer – Civil, Kwinana based for an initial 12 month contract, immediate start. It is envisaged you will have a minimum of 5 years experience in a similar role
The purpose of the role:
Manage and coordinate multidiscipline engineering activities to ensure projects are executed in a safe, efficient, cost effective and timely manner.

Act as primary technical co-ordination interface with client to ensure that the client's expectations are satisfied.

Ensure the project conforms to the client's approved Basis of Design and all applicable regulatory and code requirements.
Responsibilities
Establish, maintain and build healthy client relationships and resolve project issues as required with the client.

Proactively resolve performance, scope and schedule issues with the Client as they arise.
Ensure compliance with WPMP.

Ensure compliance with requirements of the contract.

Apply effective change control process.
Monitor cost aspects of the project within direct control and forecast final costs, identify trends and take action to avoid cost overruns.
Focus the relevant team members on achievement of milestones and other key project objectives.
Effective communication with the design team and third parties.

Accurate, timely and effective reporting to the Project Manager.
Monitor the closure of all identified risks in the risk register and proactively search for other areas in the project which may be a risk in the future.
Set clear objectives to the design team and manages inter-discipline interfaces effectively.

Ensure the design team aware of, and complies with, client's requirements and applicable regulations and codes.
Assist as required the procurement processes throughout the project to ensure goods meet specification, are delivered on time and are within budget.
What you will bring
Technical and Industry Experience
Previous technical, practical and leadership experience in the relevant discipline and proven experience in leading a discipline design group.
Required:
A recognised engineering degree or equivalent.
Preferred:
Chartered Professional Engineer (CPEng) status.