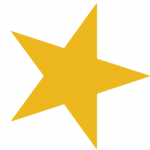 Seadrill
| | |
| --- | --- |
| Project Engineer – Drilling Systems | |
Job Information
Reporting To: Project Manager
Function: Technical Services
Location: Sharjah – Lamprell Hamriya Shipyard
Contract Length – 12 Months
ABOUT SEADRILL
Seadrill is one of the world's most modern offshore integrated drilling companies. Using world leading technology, we operate in 15 countries across 5 continents, employing some 4,000 people representing 65 nationalities.
Our vision is to Set the Standard in Drilling. It's ambitious and we all play our part in achieving this.
We recognise that our people are key to helping us to achieve our vision so we have fostered a culture that encourages, supports and celebrates diversity of thought. It fuels our innovation and connects us closer to our customers and the communities we operate in.
Help us to keep innovating, improving and maintaining the highest safety records and service delivery. In return we will provide support and development opportunities that help you unlock your full potential.
JOB SUMMARY
As a Project Engineer – Drilling Systems you will lead, manage and be accountable for significant project scope during project reactivation including engineering, design, fabrication, construction, testing, installation and commissioning. Focus on the successful execution of the project on time, within budget and in accordance with the agreed project requirements, specifications and standards.
JOB SPECIFIC RESPONSIBILITIES
· Accountable to the Project Manager for all the aspects of project coordination and management for the assigned areas or significant work scopes. Consults with the Project Manager as required.
· The key role is Drilling Systems Project Engineer and is expected to develop, execute and, to identify any deviations from the agreed project premises, and to keep the line management informed.
· Responsible for coordination and preparation of clear project scopes, provides input to Execution Plans and Strategies including procurement strategies for critical items. Coordinates input to project budget and ensures timely approvals.
· Ensures timely preparation and issue of project scope documents and is responsible for Technical Scope of Work.
· Lead Stage Approval, Project Execution Plan, Risk Management, Change Management, Commissioning and Handover processes/procedures and related activities in order to ensure successful execution and timely completion of the project.
· Lead the technical tender evaluation efforts and organizes bid clarification meetings when necessary. Coordinates & participates in the subsequent commercial evaluation & negotiations as directed and achieves contract award in accordance with project schedules. Presents the Tender Evaluation findings to the higher management and Tender Committee whenever necessary.
· Coordinates and ensures Project Quality Plans/HSE Plans/Environment Management Plans are in place and adhered throughout the execution phase. Ensures that corporate requirements are complied with.
· Undertakes and leads Project Risk Analysis sessions and meticulously implements and follows up Risk Mitigation actions. Ensures that the value engineering sessions are performed effectively.
· Coordinates overall activities of planning, progress measurement & monitoring systems and controls within assigned project areas and scopes with the Project Control Engineers.
SAFETY AT SEADRILL
Our goal is to ensure that 'nobody gets hurt' whilst performing their job. Everyone at Seadrill has a part to play in meeting our safety commitment.
Through strong leadership and personal responsibility from all employees, we take a systematic approach to identifying, managing and preventing the hazards involved in our day to day operations. Nothing is more important to us than the health, safety and security of our workforce and the communities in which we operate and behaving responsibly towards our shared environment. We are vigilant, disciplined and always looking out for one another. We have developed and embedded a strong safety culture onshore and offshore, fostered by all employees, who each have a personal responsibility and the authority to put an immediate stop to the job if they believe it to be unsafe. Everyone at Seadrill is accountable for helping to build this culture of care.
SEADRILL BEHAVIORAL FRAMEWORK
In Seadrill, setting the standard is not just about what we deliver, but how we deliver it.
We co-created our Behavioural Framework with our employees, where we identified four key competencies that define our culture and help us to live our values. Our behaviours are embedded in the way we work and support and guide us day to day:
·Drive & Ownership
·Change & Forward Thinking
·Communication & Collaboration
·Service Delivery
Click on the link below to view Seadrill's Behavioral Framework
Seadrill Behavioral Framework
KNOWLEDGE, SKILLS AND EXPERIENCE
Essential
· Must be fluent in English, both written and spoken
· Minimum 15 years' of relevant experience in the Offshore Oil & Gas Industry with an international drilling contractor or Oil & Gas Company in major projects / reactivation is essential.

· You will have at least 8 years' in a similar position as a Senior Project Engineer, Technical Leader for Drilling Systems & Equipment. You shall be fully familiar and experienced in all the phases of major and mega Offshore Projects implementation in an Oil & Gas Industry environment especially for offshore central processing complex.

· Proven experience in: project engineering, preparation of scope of work for tender, bid evaluation, project risk assessment, contracts coordination and management. Skills will include engineering coordination with various discipline engineers during Concept optimization studies, FEED & Detailed engineering development and management of such contracts.
EDUCATION AND QUALIFICATIONS
· Bachelor of Science in Mechanical Engineering, or equivalent Engineering Degree preferably corporate membership with recognized Chartered or other Professional Institution
JOIN SEADRILL
We value our people and want to retain them, so we offer a competitive package built around an attractive base salary and a range of benefits tailored to your location.
Join Seadrill. Own the Opportunity.