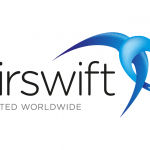 Airswift
Job description
Project Engineer – NPI 
 
A fantastic long term secondment opportunity arisen for a motivated and experienced Project Engineer to join our client. This secondment will be based on site with our client, working 5 days on, 2 days off, 4 days on, 3 days off – FIFO from Perth
Responsibilities will include:
Reporting to the Lead Project Engineer, you will be responsible for scoping and delivering, camp and other NPI upgrades on site.  
Your key accountabilities include:
Overseeing all aspects of project delivery by managing budget, scope and schedule whilst maintaining a high level of key stakeholder engagement and guide relevant projects through project delivery.
Providing input into the portfolio budgets, plans and schedules and where required, supporting feasibility studies, cost-benefit analysis, impact assessments and project business cases to obtain project approvals.
Providing input towards technical queries.
Successful candidates will need to possess:
Tertiary qualifications in Project Management or equivalent. 
+5 years demonstrated experience delivering relevant projects.
An excellent understanding of Project Management & Delivery Framework.
Demonstrated ability to engage and influence stakeholders and collaborate with internal and external groups.
Proven analytical and computer skills for project delivery (MS Office, Project).