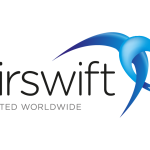 Airswift is an international workforce solutions provider within the energy, process and infrastructure industries. Airswift serves as a strategic partner to our clients, offering a turnkey workforce solution to capture and deliver the top talent needed to complete successful projects by aligning with the unique needs of our clients. With over 800 employees and 6,000 contractors operating in over 50 countries, our geographical reach and pool of talent available is unmatched in the industry and the level of experience, exposure and expertise that the organization has is unparalleled.
Airswift is supporting a leading EPC in the green energy transistion industry.
We are looking for a Project Manager to support our client on a 12 month contract with the scope to be extended.
The Project Manager will be responsible for the efficient success of the clients projects, Managing all Project related activities with proven experience across the hydrogen on similar process industries.
Responsibilities:
– Complete managment of the project
– Managing scope of works, Project management plan and tenders.
– To be able to efficiently collaborate with other multidiscipline teams across the project
-Managment of studies, Budgets and time scales
-Managing stakeholders and client expectations, targets and timelines
Qualifications:
– B.Sc or M.sc in Process Engineering
-Experienced in Hydrogen, Carbon Capture, LNG or other Oil & Gas Processing Industries
– Right to work in the EU and willing to Relocate to Norway
– Experienced in DNV and NORSOK regulations