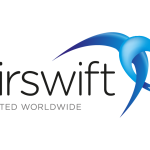 Airswift is an international workforce solutions provider within the energy, process and infrastructure industries. Airswift serves as a strategic partner to our clients, offering a turnkey workforce solution to capture and deliver the top talent needed to complete successful projects by aligning with the unique needs of our clients. With over 800 employees and 6,000 contractors operating in over 50 countries, our geographical reach and pool of talent available is unmatched in the industry and the level of experience, exposure and expertise that the organization has is unparalleled.
Airswift is supporting a leading Operator in the renewable energy industry.
We are looking for a Project Manager to support our client on a 15 month contract with the scope to be extended.
The Project Manager will be responsible for preparing and supervising the installation of solar panels across HV Substations and other sites across the Electrical infrastructure.
Responsibilities:
– Supporting the purchasing team in writing the specifications for the suppliers
– With support from the technical teams you will be responsible for the standards and requirments in which the installations must meet
– Organise the planning, preparation studies, management of projects for the roll out of charging infrastructures for EVs.
-Successfully track and manage budgets throughout the project lifecycle
-Managing stakeholders and client expectations, targets and timelines
Qualifications:
– 5 or more years experience in Electrical Installations and solar panels
-Fluent in French and Dutch
– Project Management Experience is required