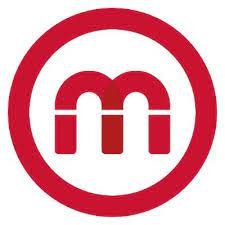 Morson
Our client is a major global player in the Nuclear industry. Operating on a UK Nuclear licensed site specialising in safe, cost effective and reliable uranium enrichment services based in Capenhurst, Chester.
Role Purpose
Reporting to a Programme / Senior Project Manager, deliver to Project Owners, and within all resource constraints (time, cost, business interruption and resource), the combined and discrete project outcomes defined in capital work project approval, coordinated and considered to minimise logistical or resource conflict with the operational business.
Key Accountabilities
You will safely deliver project objectives compliant with Company safety policy and Instructions with appropriately informed stakeholders.

You will manage the consistent production of appropriate project decision making information to regularly inform the Programme / Senior Project Manager of the predictability of achieving defined business case objectives within budget and time resource constraints.

You will plan 12, 24 and 36 month talent and business infrastructure requirements to deliver the project objectives within the resources allocated for their completion including coordination of integrated project logistics mapped to the operational businesses requirements. Idenitfy and manage all risks to service delivery.
Experience Needed
· Project management methodologies for managing successful projects, managing complex multi-disciplinary projects in regulated environments
· Project objectives realisation using company processes, procedures and effective communication at a senior business decision making level.
· Site and construction safety legislation safeguards and practice (CDM, CSCS, TBNNBS (The Triple Bar Nuclear New Build Sites ) & NEBOSH), security protocols, health and environmental legislation and good practice
· The uranium enrichment process and inherent risks including knowledge of the business, both from a technical and business perspective
· Relevant legislation and regulatory philosophies, practice, requirements and guidance, safety, security, safeguards, health and environmental issues
· The full nuclear licensing lifecycle, relevant codes, standards and guidance
Location
The role will be based at our Capenhurst Site near Chester. We offer free parking and there is a train station a few metres away from site with frequent trains to Chester or the Wirral.