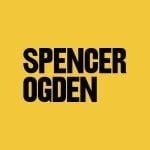 Spencer Ogden
Seeking a Project Manager to join a leading chemical manufacturing client of ours for a long-term opportunity working on med-large sized capital projects out of Windor, GA. This is a 1 year contract opportunity, including full benefits and overtime eligibility.
Responsibilities:
Lead overall project management execution ensuring that projects are executed on time and on budget and to client satisfaction.
Support in preparing proposals & scope of work along with production estimates, schedules and execution plan documents in conjunction with Business Development Team.
Accountability for Project Planning (including project charters, project execution plans, budgets and schedules)
Accountability for Project Close Out.
Sets Project Team goals, establishes priorities, manages resources, develops concepts and approaches, reviews projects, progress and results.
Monitors and maintains responsibility for all project engineering budgets.
Supports overall work/resource plans to determine human capital needed for upcoming projects.
Supports Quality Team to ensure overall project quality is delivered and compliance with client requirements is achieved; ensure project procedures are updated regularly to meet current best practice requirements.
Assesses quality of overall engineering deliverables.
Support the Business Development Team to effectively manage and expand existing customer relationships; grow and develop a new customer base.
Requirements:
Demonstrated experience within Chemical, Specialty Chemical, Process, Oil & Gas, Manufacturing, Metals industries.
10+ years' work experience from graduation level, possible PMP designation or relevant work experience.
Safety minded individual with demonstrated quality work ethic.
Familiarity with the design of distribution related electrical systems is considered an asset.
Demonstrated understanding of engineering theories and principals.
Familiarity with AutoCAD and/or MicroStation is preferred.
SAP Experience preferred.
Able to conduct detailed calculations to ensure that designs meet engineered standards and applicable codes.
Experience with multiple phases of projects including preliminary and detailed design, construction, supervision, and commissioning as an asset.
Excellent communication skills both oral and written.
Excellent interpersonal skills with the ability to interact with a range of personalities to establish effective working relationships with the required stakeholders.