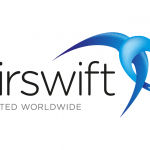 Airswift
Integrated into the Project Management (PM) department, the Construction project manager will have the following missions:
Follow one or more wind farm construction projects from the signing of the contract with the project owner until their final acceptance.
The construction project manager is responsible for the monitoring and proper execution of the project in all its aspects: safety, planning, budget, quality, relationships and communication:
Safety: Comply with the requirements of the General Coordination Plan. Be responsible for project security; identify the risks, and make every effort to eliminate or limit them
Planning: managing and planning the project; respect the objectives set
Budget: ensure the management and monitoring of the budgetary part associated with the construction of the park; identify risks and opportunities
Quality: Be the guarantor of the quality of the work both on the execution part and on the documentary part; be responsible for the final reception and lifting of reservations
Relational: Be in daily contact with the site manager ('Site Manager') and work in close collaboration with the various internal project stakeholders (electrical engineers, sales manager, technical support, etc.).
Maintain a subcontractor relationship for the smooth running of the project and negotiate any additional work
Communication: Being the main interlocutor of the project owner, the referent of the project internally.
Being required to communicate with local elected officials, farmers, journalists, etc.
Profile
Bac+5 diploma
Generalist engineer (good knowledge of electrical or civil engineering or project management would be a plus)
More than 5 years of construction experience preferably in the wind, renewable energy or Oil & Gas sector
Language: English required, Dutch desired
Excellent knowledge of the Microsoft Office package
General knowledge of how a wind turbine works
Knowledge of French regulations relating to work, subcontracting and posted workers
Leadership quality: knowing how to position yourself as a referent
The ability to work in a team
Great autonomy in the organization of his work
Excellent written and oral communication skills
Adaptability in a multicultural environment and expected responsiveness
Able to manage priorities in a dynamic and constantly changing environment