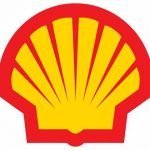 Shell
CREATIVE SOLUTIONS 
Creative Solutions is Shell's internal team for integrated content creation, experiential and sponsorship activations for the Shell Group. We are responsible for creating a wide range of world-class integrated branded marketing materials, communication, campaign, content and events which combine photography, film, digital, social, design, presentation and print assets. We strive for effective, standout creativity in everything we do, by being at the forefront of new and innovative developments in the disciplines we cover. 
Our dynamic team of 100+ communications professionals are located across nine locations: Calgary, Houston, London, The Hague, Krakow, Doha, Kuala Lumpur, Manila and Beijing. We execute our work through a mix of in-house expertise and experienced communications project managers who deliver projects via a roster of curated agencies. Our in-house offer includes:
• An internal film unit which produces documentary style, long form and short form digital and social content.
• Photography team to manage Shell photographic assets, creative production and compliance
• Design discipline looking after Shell integrated campaign delivery – Over 1000 projects delivered in total in 2020
• 20+ Experiential project managers who deliver 250+ events annually, including incentive driven, proprietary and industry-led events and exhibitions, plus a new virtual event offer.
• Sponsorship expertise for motorsports and other branded sponsorship activations.
• A mix of roles to enable success, notably account managers as single focal points for Shell businesses, delivery managers to coordinate our traffic flow, deep channel subject matter experts and campaign project managers.
JOB DESCRIPTION
We are looking to recruit a Project Manager with a specialty in the production of Film.  In this role you will be responsible for producing films from your region, working with our pre-vetted and trusted film agencies and potentially also with our internal content production agency the "Content Engine".  You will be part of a global community of CSPM – Film from across Shell, who will work under the guidance of our Global Discipline Lead for Film.
You will liaise with our internal customers in Shell's Businesses and Functions, working closely with Creative Solutions Account Managers who hold the relationships with our customers.  You will take responsibility for the film projects, working with our agencies to conceptualize the film, gaining the customer's approval for the concept and budget, you will ensure the suitability of the film content for the different social media platforms that it may be broadcast over, and you will see each film project through to its successful delivery.
You may be the only Project Manager – Film within your country, but you will work as part of the wider Creative Solutions team, alongside other CSPMs who specialize in different creative genre.  You will be supported by a Delivery Manager who looks after the workload of all the CSPMs in your country, and also by your Creative Solutions Regional Manager.  Critically, you will take the dual responsibility of ensuring the highest creativity within your films, but you will also be responsible for all aspects of project management.
Successful Candidates will have:
Sound editorial judgement, with a demonstrable ability to identify weaknesses within a film and propose improvements.
Proven experience in scriptwriting for film.
A basic understanding of the differing requirements for films across different social media platforms.
A clear understanding of the cost of filmmaking in their region, with an ability to judge a proposed budget and schedule for its cost efficiency and accuracy.
Confidence in dealing with clients, including an ability to convey an understanding of the budgets required for quality filmmaking, and the persuasive skills required to convince clients to spend appropriately.
A confident ability to manage budgets for filmmaking, with meticulous attention to detail, and good knowledge of Microsoft Excel.
Experience of setting up film shoots in challenging locations.
An understanding of safe filming practices and experience of completing location Risk Assessments, including identifying mitigating factors that reduce risk. 
An understanding of the basic legal paperwork used in filmmaking, such as Release Forms, Location Forms and Archive Licensing.
A positive attitude and an ability to prioritize their workload effectively.
Previous Experience:
The successful candidate will have at least 5 years' experience working in the production of Television programming or Branded Content Filmmaking/Advertising.
They will probably have worked as a Producer in this field.
Critically, their experience will span both creative roles and production management.