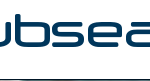 Subsea 7
Vacancy information

At Subsea 7, we take pride in being recognised globally as a leader across the Energy Industry.  For 5 decades our people have delivered over 1,000 projects in all water depths across our energy hubs and we continue to do so, adapting and evolving in an ever-changing world. 

Our sustainability and ongoing success are only possible through innovation, collaboration and the development and diversity of our people, assets, and technology.  By joining Subsea 7, you become part of a team of people who everyday 'Make Incredible Things Happen'.

 

DESCRIPTION OF THE ROLE ON THE PROJECT

The PSM is an operational role, embedded in PMT, responsible for leading and managing the effective deployment of PROJECT CONTROLS and CONTRACTS MANAGEMENT systems and culture.
The PSM will provide PMT with Commercial advice and guidance, and support in developing Commercial strategy in Client negotiations.
All personnel are expected to contribute to creating a positive HSEQ culture within Subsea 7 and ensure familiarity with and adherence to local HSEQ codes and practices.
All personnel are also expected to contribute to creating a culture of ethics and integrity within Subsea 7 and ensure familiarity with and adherence to our Code of Conduct.

 

MAIN DUTIES & RESPONSIBILITIES: 

PROJECT CONTROLS – Ensure proper and consistent application of Project Control systems for the project: Documentation, Planning & Performance, Risk & Opportunities and Cost Control. The PSM should have proven capability in

Producing and presenting project reports for internal and external clients/stakeholders;
Integrating and consolidating appropriate project data when working in collaboration with partners;
Resource planning to meet project requirements;
Using the work process of the Project controls disciplines to support the delivery of controls on the Project;
Giving presentations & facilitation of meetings with a range of project personnel and stakeholders to deploy the capabilities of the platforms /tools / systems;
Supporting development of achievable project plans;
Applying planning & scheduling methodologies to deliver projects;
Developing progress measurement tools to utilise weightings, baseline values, earned values, physical actual percentage completion and productivity principles;
Lead the deployment of the project KPI system including dashboards, process and team culture for effective progress, time & cost performance and management.

Analysing KPI data and provide recommendations for management planning and decision making, to achieve optimum performance.

Producing as sold baseline time & cost budget;
Set up of cost management of the project;
Applying progress, time & cost control management techniques and process;
Identifying, tracking and communicating internal/external changes to the project revenue/cost/time baseline;
Applying procedure for and reporting Document control activity;
Risk & opportunity management : Applying and interpreting qualitive and quantitative date & developing mitigation & capture plans;

 

CONTRACTS MANAGEMENT – Ensure proper and consistent administration of the project contracts. The PSM should have Proven capability in

Contract awareness to apply judgement to achieve optimal position for Subsea 7 including identifying, tracking & communicating on project changes and client management;
Qualifying and making recommendations on main contract and purchase agreements;
Awareness of project liabilities/indemnities/warranties as applicable;
Familiarity with bidding and Contracting Principles, Subcontracting principles and deviation process;
Ensure the delivery of governance and compliance with Subsea 7 standards.

 

Candidate should:

Be a proven performer in mid-sized team (up to 12 people) leadership and management;
Have experience of multi-site project delivery execution;
Be ready to utilise GPC&AP and Group digitalisation initiatives for the purpose of continuous improvement;
Have ability to work with clients, suppliers and Alliance or Consortium partners to understand client project performance requirements and to co-ordinate internal resources to meet them.
Relevant previous experience at an appropriate level in the subsea or offshore environment 

 

AUTHORITY/DIMENSIONS

Operate within the Business Code of Conduct
Operate according to Subsea 7's Management Principles
For level of authority see Expenditure and Authorisation Specification

 

KEY QUALIFICATIONS/EXPERIENCE

Professional qualifications – Degree qualified
Strong analytical skills – including Advanced Excel.
Experience and use of Power BI would be a plus
Programming or database skills would be a benefit

 

REPORTING LINES

GPC&AP Functional reporting line to Project Services Director
On PROJECT to Project Director for the Project Services activities

 

AUTHORITY/DIMENSIONS

Operate within the Business Code of Conduct

 

Subsea 7 are committed to creating a diverse workforce and we look to offer excellent career opportunities as well providing a wide range benefits and a flexible working environment.