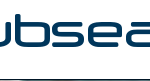 Subsea 7
Vacancy information

Our vision is to make possible the global delivery of offshore energy for today and tomorrow. 

We have a strong track record of safe and reliable delivery. Our reputation as a collaborative service provider in long-lasting client relationships makes us one of the most trusted contractors in our market which includes oil and gas and renewable energy.  By joining Subsea7, you become part of a team who 'Make the Journey Possible'.

What is the role?

We are seeking a Project Surveyor / Senior Project Surveyor to join our global Survey team within Subsea 7's UK and Global IRM (UKGIRM) business unit.

Our preference is to base the role out of Stavanger, Norway, however, consideration will be given to applicants who can work out of Aberdeen dependant on role relevant experience.

Subsea7 provide clients with a a full range of early concept and design, engineering, procurement, construction and installation (EPCI), heavy lifting, IRM and decommissioning services to the offshore energy industry.  To position ourselves for the future and help manage the increasing demand for our services, we have invested in growing the team to ensure we remain the go-to provider for all our clients' challenges.

Reporting to the Norway Project Survey Lead the successful candidate will provide technical expertise and support in the definition and supply of survey related requirements to Subsea7 SURF & IRM projects and tenders.

The role will involve working as part of an integrated project team to review client requirements, develop associated methodologies, procedures and budgets and facilitate between internal functions and external suppliers to deliver the required services. Periodically you may be assigned to support other areas which may include projects within Seaway7's Renewables business.

Based onshore in Stavanger, the role will require occasional temporary offshore assignments and international travel to meet business needs.

What will your responsibilities involve?

Provide survey support to SURF/IRM/Survey projects throughout the project life cycle
Ensure all Survey related activities are undertaken in accordance with Subsea7 HSEQ procedures
Provide technical and commercial input to tenders
Develop project procedures and quality plans in alignment with Subsea7 processes
Ensure that offshore personnel requirements are identified and communicated in a timely manner to the Survey Crewing & Logistics co-ordinators
Identify required equipment and communicate these requirements to the internal survey engineering support group to ensure timely delivery of equipment to worksites
Support project during Client meetings and act as liaison on behalf of project both with internal and external interfaces
Attend onshore calibrations, SIT/FAT, at various locations and worksites as required
Manage and lead 3rd party service providers ensuring that the services are provided in line with agreed specification and internal standards
Undertake project briefings/ debriefings during periods of mob / demobilisation with key survey personnel / other project personnel
Ensure projects are closed out in a timely manner with lessons learned being captured and communicated
Identify and communicate opportunities for improvement in survey capabilities through improved process efficiency or technology
Ensure final client deliverables are of suitable quality and delivered on time and within budget
Collaborate with other Project Survey and Engineering personnel as required
Any other duties as directed

What are we looking for? 

A degree in a Survey related science subject or professional association is preferred.
Demonstrable experience in both offshore and onshore survey position working in the subsea construction support and inspection industry is essential
High level of knowledge and understanding of current offshore construction/IMR/survey techniques, technologies and best practice
Must be familiar with standard business applications such as Microsoft Word & Excel.
Strong English language skills in both written and verbal communication
Attention to detail, quality and safety
Effective team working skills are essential together with a high degree of self-motivation
Ability to plan and manage own work with minimal supervision to meet deadlines and other operational requirements
Flexibility in working hours and location to meet business needs

What's in it for you?

Career Development – As well as being able to offer a wide variety of projects to work on we have a dedicated personal development scheme and are committed to developing our people to allow them to progress their career through the organisation.
A Sustainable Future – As the energy sector continues to evolve, Subsea7 are playing a proactive role in developing emerging energy markets. These markets include: decarbonising offshore oil and gas, floating wind, carbon capture and storage, hydrogen and decarbonising our own operations.
Flexible working – We offer a flexible working environment with hybrid working options available.
Benefits – We pride ourselves in offering you and your loved ones a wide range of world-class core and flexible benefits, which focus on supporting you and your family's financial, emotional and physical wellbeing.