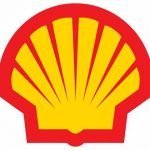 Shell
The role of Project Supervisor is to supervise the execution of all mechanical& civil& process engineering & capital expenditure activities in the plant.
As a Projects Supervisor the person is responsible for on time delivery of LSC CAPEX projects and  from design phase to execution and monitor the progress on daily basis, to develop capital expenditure proposals, feasibility studies and budgetary cost estimates, supervision of constructional activities and to ensure QA/QC during execution and that actual expenditure remains within the approved budget.
Facilities: Lubricants oil blending plant(LOBP),Grease Manufacturing Plant(GMP), Warehouse & Laboratory, Jetty
Opex:
• Maintenance related, Utilities (water / electricity / fuel / gas)
Size of the team:
Average engineering activity on site: 4-5 contractor companies with average 40-50 staff working on site at a time
Principle Accountabilities
Manage all mechanical & civil and process Related Capex projects ( Tank revamping, piping, new equipment installation, purchasing of new eq ,structural steel installation, civil works )
Ensure all CAPEX projects are being carried out activities are carried out including the keeping of records, monitoring of maintenance costs, and production performance, and are performed in accordance with the agreed schedules and consistent with HSSE rules and standard operating procedures in accordance with roles described in SAP.
Support protective and predictive maintenance of the instruments, control systems, control valves, frequency converters, PLCs and DCSs within the production area.
Support to troubleshoot machine breakdowns and provide preventive maintenance services for all maintenance activities if needed.
Coach, train and lead maintenance operators in performance of their duties.
Co-ordinate all CAPEX related  engineering activities performed by external companies
Implement Asset Integrity and Process Safety Standards in the Plant including agreed Group Engineering standards.
Proactively manage all HSSE aspects of engineering activity execution and amongst team members and service providers specifically with Contractor Management and e-Permit to Work processes.
Seek, challenge and encourage improvements in all aspects of engineering execution for the Plant.
Ensure awareness and adherence to all globally driven engineering standards and processes
Control all technical & commercial documentation for plant assets
Coordinate with CP for bidding and tendering process.  Evaluate tenders/quotations, prepare contracts & technical specifications document for CAPEX and improvement projects.
Lead the Continuous Improvement Initiatives as directed by region
Follow the HSSE Golden Rules, Life Saving Rules and Goal Zero mindset and behaviors.
Prepare investment proposals for the agreed CAPEX and improvement projects in plan
Support to prepare 5 years AI/PS Capex plan for the plant  and support to prepare Master Plans for the plant.
Prepare Business Cases for the Business Development/Growth for CAPEX and improvement projects
Lead assessment and implementation of the proposals coming from plant idea box system.
Coordinate with Regional Engineering team in case of any support need.
Implement all Shell Project Management System for the investment projects and perform project manager role for the projects
Adopt good practices and different engineering solutions from other plants and external environment.
Manage the projects in SAP process for the projects .
Act  as a back-up for LSC Maintenance& Investments Manager
Support to Minimize spending on utilities (fuel / gas / electricity / water) through efficient management of the related contracts (compressor units, boilers, treatment units, etc)
Fully compliant with ISO9001 Management Quality system, ISO27001 Information security management systems, IATF 16949 International Automotive Task Force , TS EN ISO 14001 Environmental Management System, ISO 10002 Complaint Handling and Customer Satisfaction Quality Management standards/procedures/work instruction
Act as a Subject Matter Expert ( SME)  of engineering activities al activities for site 
Ensure that Management of Change procedure is followed up
– Determine cost, resource and time requirements for all CAPEX and improvement projects and services.
– Determine project management and procurement strategy for specific CAPEX and improvement projects
– Determine corrective action for all CAPEX project deviations.
Job Knowledge, Skills & Experience
Required Experience Qualification
An Engineering graduate with at least 4 years experience working in
– Mechanical Engineering
– Project management
– Experience in contractor management
Location: Kocaeli