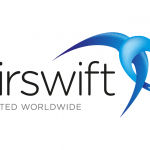 Airswift
Job description
Our client, a major Oil & Gas company, is looking for a Property Analyst to join their team in Calgary, AB on a 1-year assignment.
 
The top deliverables of this role are Production Revenue Accounting, Regulatory Volumetric Reporting and Compliance for multiple Upstream Facilities.
The best suited person to successfully do this job is someone with Industry Experience performing Production and Revenue Accounting on different types of operated assets (Heavy oil batteries, gathering systems and plants), facility charges, and non-crown royalties. This person needs to have strong problem solving and analytical skills and continuously prioritize work in a high change/high deadline driven environment.
Production Revenue Accounting is responsible for accurately calculating and reporting production/sales volumes by asset in a way that meets all Regulatory policy requirements across multiple regimes, satisfies all Contractual Obligations (Land, JI, Marketing) and calculates and reports accurate and timely Financials. This work manages significant change in a very tight deadline driven environment. Accountable for timely responses to partner queries and disputes, audits, property rework, meeting all SOX and EPAP compliance requirements, and system configurations.
Competencies:
strong knowledge of Operations, Land, Joint Interest, Marketing and Financials.

This role is required to demonstrate behaviors from all six Company Competencies to successfully perform their role.

Safely drives results by consistently supporting team members in executing project and monthly deliverables and by identifying and implementing process improvements.

Enables agility by making decisions in a fast pace high change deadline driven environment.

Develops talent by providing mentorship to more junior staff. Developing self through exposure to complex assets, supporting audits/rework and working on projects as required.

Communicates with impact by understanding and communicating reasons behind decisions, policies and procedures, and by sharing relevant information within and between teams as well as with external stakeholders.

Fosters collaboration by leveraging individual relationships across the organization to create partnerships and gain support for the team and by creating a positive, supportive, and respectful work environment within the team.

Enhances Professional/Technical expertise by actively demonstrating an understanding of the business and by demonstrating an understanding of the internal and external factors that impact business operations and resource and asset availability.
Responsibilities:
Full cycle of production accounting, including all aspects of production, revenue, and royalty reporting completed accurately and meeting all deadlines.

Analysis of production, revenue, royalties, and reconciling items to the general ledger.

Master file set ups, changes, EVAP, EPAP, and SOX compliance

Provide guidance and implement all changes impacting properties as a result of regulatory changes, measurement, complex allocations and audits

Provide back-up coverage as required

Ad hoc projects as required
Qualifications:
University Degree or CAPPA Diploma

Deep knowledge of Production Revenue Accounting with exposure to Heavy Oil preferred

Knowledge of Joint Venture Accounting

Metrix experience preferred

Minimum of 8 years of applicable Industry Experience

PVR experience preferred

SAP knowledge