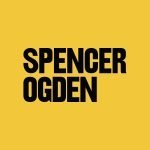 We are seeking a skilled and experienced Power Systems Engineer to join our dynamic team. As a Power Systems Engineer, you will play a crucial role in designing, analyzing, and optimizing power systems to ensure their efficient and reliable operation. The ideal candidate should have a minimum of 3 years of experience with PSSE (Power System Simulation for Engineering) software.
Responsibilities:
Utilize PSSE software to perform comprehensive power system simulations, including load flow, contingency analysis, transient stability, and short-circuit analysis.
Analyze and interpret simulation results to identify potential issues, weaknesses, or opportunities for improvement within the power system.
Collaborate with cross-functional teams to develop innovative solutions for power system design, expansion, and integration of renewable energy sources.
Conduct studies on power system dynamics, harmonics, and voltage stability to ensure optimal grid performance.
Participate in the planning and execution of complex power system projects, adhering to industry standards and regulatory requirements.
Troubleshoot and resolve power system issues, providing technical expertise and recommendations for corrective actions.
Develop and maintain documentation, including technical reports, system diagrams, and simulation models.
Stay updated with industry trends, emerging technologies, and advancements in power system analysis tools and methodologies.
Requirements:
Bachelor's degree in Electrical Engineering or related field.
Minimum of 3 years of hands-on experience with PSSE (Power System Simulation for Engineering) software.
Strong understanding of power system fundamentals, including load flow, stability, and protection schemes.
Proficiency in conducting power system studies, fault analysis, and coordination studies.
Familiarity with renewable energy integration and grid modernization concepts.
Excellent analytical skills with the ability to interpret complex data and draw meaningful conclusions.
Solid programming skills (e.g., Python, MATLAB) for data manipulation and automation tasks.
Effective communication and presentation skills to convey technical information clearly and concisely.
Proven ability to work independently and collaboratively within a team environment.
Professional engineering license or willingness to obtain one is a plus.
Join our team and contribute your expertise to make a positive impact on the future of power systems. If you possess the required experience with PSSE and are passionate about sustainable energy solutions, we encourage you to apply for this exciting opportunity.