Contract
Full Time
Rotational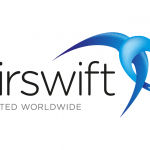 Airswift
Job description
Our client, a major operator in the Oil & Gas industry, is looking for a QA/QC Specialist IV to work on an initial 6–8-month assignment in the North Slope, AK. The schedule will be a 14/14 rotation.
Main Responsibilities:
The QA/SQS Representative implements and administers the Quality Assurance Plan that is manifested by the QA Manager in the field (construction/ fabrication sites) and participates on a day-to-day basis in those quality assurance activities that provide Quality Assurance Support for the Capital Projects Organization.

Position will report to the onsite Construction Superintendent.

The QA Representative is accountable to fully engage in Capital Projects during the execution phase and to communicate and support the Capital Project Organization as defined in the detailed roles and responsibilities within this document. Liaison for client to contractor issues.
Provides Management, employees, agency, and contract employees assurance that facilities operated by meet design criteria for safety, reliability, and performance, and that they comply with regulatory requirements

Capture lessons learned for continuous improvement of processes / procedures Vendor / Supplier / Contractor Bid Analysis and Surveillance:

Become familiar with the Project Specific Quality Plan for the project and perform according to that plan. At a minimum the Project Specific Quality Plan shall describe in detail the objective, Quality Policy, required procedures, organization, management review, Quality Assurance / Supplier Quality Surveillance activities, resource schedule, inspections, verifications, audits, value-improving practices, and responsibilities required to manage project quality effectively.

Additionally, the Plan shall include the quality activities associated with Engineering, Procurement, Construction and Commissioning activities; it shall also reference applicable Contractor Quality Plans to provide a complete picture of how quality is managed. If there are any discrepancies between this document and the Project Specific Quality Plan, inform the QA Coordinator and inquire for direction.

Review and analyze vendor/supplier Quality Submissions (plans, resources, systems)

Audit vendor/supplier implementation of specific quality plans QA Field Related Activities:

Monitor and coordinate field QA personnel to ensure compliance with policies, procedures, and plans

Audit quality records throughout execution, including contractor field reports, non-compliance reports, and correspondence as related to quality

Assist in the turnover of projects from contractor to Owner

Audit vendor/supplier quality programs and their implementation

Implement Non-Conformance Reports (NCR) for audit findings

Monitor and report on the status of NCR's

Review QC Field Reports

Act as liaison between QA/QC and vendors/suppliers/contractors, engineering, data management, and project teams

Verify inspection and testing of new construction to ensure compliance with design, specifications, codes, standards, and regulatory requirements
Main Requirements
NSTC

Valid Driver's License

Current AWS Certified Welding Inspector Certification (CWI) or Mechanical Engineering Degree.

Current Eye Test (within 1 year) for color blind and distance per AWS QC1 requirement for certification to CWI.

Physically able to conduct field duties as required by Company HSE (Note specific training requirements): Complete HSE Training requirements as outlined by Training Server for Mechanical QA Field Position.