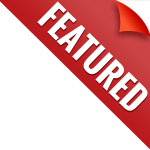 QA/QC/ Welding Engineer (Oil and Gas, Equipment Manufacturing): Dubai
Dubai, United Arab Emirates
Job Description
CLOSING DATE 3 DECEMBER 2023.
NOTE: Please ONLY apply if you have sufficient experience and skills required as per job description below. 
JOB SUMMARY 
This is a critical role within NOV ISE, where you will assist with ensuring the integrity of the certified management system. Reporting to the Middle East QA Manager, as QAQC/ Welding Engineer you will be required to provide QA support to NOV ISE operations, aftermarket, product line and supply chain. You will also support the QA and QC functions across various NOV ISE facilities. The job will require travel to NOV ISE facilities and supplier sites to perform inspections, witness testing, trouble shoot quality related issues, perform audits, manage certification and customer audits. The role will require you to work independently and ensure that QAQC/ Welding activities are completed in a timely manner. NOV ISE facilities are API certified and are involved in design, manufacture, service and supply of wellhead and oilfield equipment the oil and gas industry.
RESPONSIBILITIES 
Assist the QC function where required (Perform dimensional checks on precision machined components and issue NCRs where needed)
Reviewing supplier QC packs (material certificates, NDT, heat treatment and coating reports, etc.)
Perform in-process and final inspections based on global and product specific procedures and work instructions
Witness pressure / functional testing of well-head and pressure control equipment and report preparation
Witness load testing, functional testing of winches and masts
Perform final product release inspection as required to support the business.
Travel to various NOV ISE facilities as require.
Participate in contract reviews and identify quality requirements based on API and other product standards.
Perform dimensional checks on piping systems and steel structures including the quality of welding.
Able to run welding procedures and welder tests, document results and maintain validity extensions.
Support QA Manager by performing internal audits, analyze findings, and issue corrective actions where needed
Travel to supplier locations, perform supplier evaluations and report findings
Analyze quality problems to identify root cause analysis and implement corrective actions
Assist QA manager to review and close supplier NCRs
Assist the QA manager to ensure that KPIs are updated in timely manner
Assist QA Manager with certification body audits
Take charge when QA Manager is unavailable and as directed
Assist the facility management teams to maintain the management system
Carryout other duties as and when business requirements dictate as may be reasonably expected by line manager
QUALIFICATION / EXPERIENCE / SKILLS 
5 + years QAQC/ Welding experience in a manufacturing facility in oilfield manufacturing or similar – Essential.
Qualified auditor with number of years working in a manufacturing environment in the oil and gas or similar industry
Knowledge on API Q1, API 6A and 6D requirements
Knowledge welding, heat treatment, NDT, and coating processes
Ability to independently work to written procedure and work instruction
Knowledge of pressure testing and related safety controls
Knowledge of load testing and related inspections
Knowledge of codes and standards
Ability to perform electrical and mechanical equipment installation inspections
Ability to perform dimensional inspection on precision machined components
Ability to use CMM is a definite advantage although not a must
Excellence planning and organizing skills
High level of analytical skills
High level of computer proficiency
Attention to detail
Fluent in English
Valid UAE driving license
About Us
Every day, the oil and gas industry's best minds put more than 150 years of experience to work to help our customers achieve lasting success.
We Power the Industry that Powers the World
Throughout every region in the world and across every area of drilling and production, our family of companies has provided the technical expertise, advanced equipment, and operational support necessary for success—now and in the future.
Global Family
We are a global family of thousands of individuals, working as one team to create a lasting impact for ourselves, our customers, and the communities where we live and work.
Purposeful Innovation
Through purposeful business innovation, product creation, and service delivery, we are driven to power the industry that powers the world better.
Service Above All
This drives us to anticipate our customers' needs and work with them to deliver the finest products and services on time and on budget.