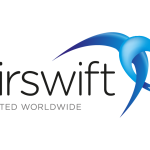 Airswift is seeking a QAQC Manager to work on a permanent contract in Aracruz – ES with a major O&G Company.
This person will be responsible for the QA / QC sector, ensuring service in accordance with rules and regulations of the company.
JOB RESPONSIBILITIES 
 
Responsible to ensure whole management and guidance for QAQC Department;

Must check and monitor all project designs/construction and welding/NDT activities;

Perform data analysis, application of better inspection methodologies and verify the feasibility of engineering solutions;

Prepare, verify and/or approve procedures, plans, traceability controls and technical documents related to the QAQC Department;

Project and Department Cost Management;

Give support to the Project Team and Corporative Sections in order to comply with Quality Procedures;

Liaise with Classification Societies, Client and Subcontractors for any Quality Issue;

Develop, monitor, check/review and/or approve corporative and project documentations;

Apply rules & work instructions based in the normative regulations and international codes;

Internal and external audits, NCR Management Control and evaluate Clients requisitions/feedback;

Attend meetings & VSCC (or request a representative in behalf of QAQC Manager).

Periodic travels, when necessary;

In Process Monitoring and Measurement Activities Control;

Measure and Monitor KPIs and take necessary actions for continuous improvement;

Conduct regular On-Job-Trainig for QAQC and Section Departments;

Analyzes all the quality requirements (including for subcontractors under EJA scope of work);

Overall responsibility for all QAQC activities;

Keep the workplace, equipment and material clean and organized, in order to maintain good conditions of usage, preserving the culture, standards, safety procedures, occupational health and environment;

Ensure that the requirements of quality management and anti-bribery systems are applied and met in their departments or functions;

Interrupt its activities by exercising the right of refusal, whenever it finds evidence of serious and imminent risks to its safety and health or that of other people, immediately reporting the fact to its superior, who will take the appropriate measures;

Perform other related tasks.
JOB QUALIFICATIONS 
 
Microsoft Office;

Advanced English;

Knowledge of QAQC routines, such as field engineering management, inspection and NDE related to all QA / QC functions.

Bachelor Degree preferable Engineering, MBA in Quality/Business Management and Qualifications/Core Competencies related to the work scope (AWS / IACS / NORSOK / ASME / ASTM / API / NACE / NR and others industrial applicable codes);

Lead Auditor (ISO 9001).
ABOUT AIRSWIFT  
Airswift serves as a strategic partner to our clients in STEM industries. We offer a turnkey workforce solution to acquire, mobilise and employ top talent in over 70 countries. With 800 employees in over 60 offices worldwide, 7,000 contractors and a candidate database of 1.5m specialists, our geographical reach and pool of available talent, experience and expertise is unmatched in the industry. We are proud to serve as a trusted advisor to clients looking to expand their operations internationally and offer employer of record services, payroll outsourcing, as well as HR consulting.