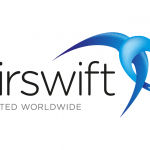 Airswift
Job description
Our client is the Operating company TOTAL E&P is developing a challenging onshore project in Uganda.
We are looking for a QC Lead .
Reporting to
Deputy Construction Manager North
Location
Buliisa, Uganda
Status
Rotational (4×4)
Start date
November – December 2021
Duration
18 to 24 months
Accountabilities
Primary objective is to ensure that all project QA/QC activities are conducted in a manner compliant with TOTAL E&P Group and TILENGA Project requirements.
Supervise and control the Contractors, their sub-contractors and extended supply chain in all QA/QC and Inspection activities, in order to ensure that the Plant is constructed in compliance with COMPANY specifications, agreed external specifications, approved procedures and drawings, etc. 
Activities
. Assist the Deputy Construction Manager to ensure compliance with agreed standards and specifications;.
. To maintain good relationships with Contractors/Subcontractors, whilst ensuring the necessary controls are in place to achieve the objectives of the Project;
. Report activities which may have a detrimental effect on schedule and cost to the Deputy Construction Manager and Project Management Team ;
. To liaise with Other disciplines, Safety, Cost, Planning and Administration sections to improve effectiveness of the Team
. Keep the Deputy Construction Manager informed of all events which may affect the successful completion of the project goals.
. Act as primary QA / QC / Inspection Representative with main Contractor ensuring that he is fully conversant and compliant with all Company project QA / QC / Inspection related standards and procedures.
. Supervise the ad-hoc COMPANY inspectors employed via the inspection services contract to ensure they are performing to the required standards;
. Review/comment on contractors quality plans, ITP's and related documentation
. Ensure correct inspection manpower levels are maintained;
. Ensure that all nonconformities are resolved, track trends and make recommendations to the Deputy Construction Manager and Project Management Team
. Manage the following Site QA / QC / Inspection interfaces and ensure that Company / Project standards and procedures are fully aligned: Company & Construction Contractor; Construction Contractor / Sub-contractors
. Participate in daily/weekly/monthly meetings  as required
. Compile necessary reports (daily/weekly/monthly) related to his/her discipline and scope for the Deputy Construction Manager and Project Management Team
. QA / QC / Inspection Vendor representatives & construction site personnel
. Advise the Deputy Construction Manager and other Discipline Superintendents on all aspects of QA / QC / Inspection Management and ensure that interfaces with other disciplines are managed effectively.
. Provide leadership, supervision, guidance and mentoring to personnel with a focus on National development.
Profile
Minimum of 15 years' experience in Oil and Gas and Petrochemical industry with a recognized level of expertise, knowledge of welding fabrication & NDT, knowledge of metallurgy.
Experience of application of Quality Assurance Systems & auditing, familiar with relevant national and international codes & standards.
Member of a professional body.
Good interpersonal and organizational skills, as well as, a good level of computer literacy and be proficient in Microsoft Office. English mandatory.
Fluent spoken and written English. Valid Medical Certificate which complies with Company standards.
Please send your application to Gwenael: [email protected]